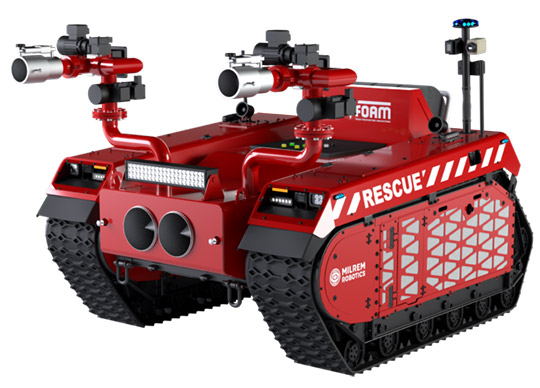 XTEK and Milrem Robotics will collaborate in order to develop a composite material ballistic armour solution for Milrem Robotics' THeMIS UGV, by combining Milrem's requirements for a composite material ballistic armour solution and the design capabilities and potential manufacturing solutions offered by XTEK in the ballistic field.
Milrem Robotics (based in Tallinn, Estonia) is Europe's leading robotics and autonomous systems developer whose defence sector products include the THeMIS UGV and Type X RCV.
XTEK and Milrem Robotics agree to share technical information from both parties for the enhancement of the agreement, with Milrem developing requirements and specifications for armour protection of the THeMIS UGV, while XTEK shall design the armour components and prototypes. Milrem will undertake the operational testing of the armour, with XTEK undertaking the ballistic and armour testing of the components.
This agreement follows an initial MoU between the two parties, announced 17th December 2020, in which a strategic relationship was made to support XTEK's actionable intelligence solutions, representing a strong validation of XTEK's unmanned vehicle industry knowledge, capabilities and networks. The MoU was signed to appointed XTEK to act as Milrem Robotics' UGV exclusive distributor in Australia and New Zealand.