Write for Us
MySecurity Media is always welcoming of enthusiastic technology and security professionals who are keen on writing for our websites and magazine on any of the following topics:
Drones
Robotics
Autonomous Systems
Machine Learning
Communication Systems
Data Analytics
Space and Aeronautics
Military Technology
Digital Risk and Cybersecurity
Workforce development
Operational security
Book and product reviews
Risk management
If you are interested in writing for us, please send your article pitches (no more than 200 words) to the editors' desk at promoteme@mysecuritymedia.com
Editorial Submission
Are you subject matter expert or specialist in your field?
Our Contributors
The following have been published in the Magazine editions of the ACSM
(by surname in alphabetical order)

Richard Adams – With a PhD in Information Technology and extensive experience I specialise in helping with the development of innovative solutions for Incident Response, Digital Forensics (AKA Computer Forensics), Electronic Discovery and IT Governance. At the time of leaving Deloitte I had been at the top of the National Innovation Ladder for nearly three years and had been granted three Micro-funds for setting up pilot projects.

He appeared many times as an expert witness in criminal and civil matters heard in the District and Supreme Courts of Western Australia and the Federal Court of Australia. In addition he liaised between clients and agencies such as the ATO and ASIC in respect of agreeing protocols for producing electronic company documents. This had the benefit of reducing the impact for clients while satisfying the requirements of the government agencies.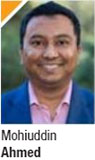 Mohiuddin Ahmed – Hold more than nine full-fledged years of strategic & business planning, managerial, operational, training and marketing skills.Embrace new challenges and demonstrates continuous improvement principles in work and professional development areas.Skilled in Aviation Training, Operations, Marketing & Business Management.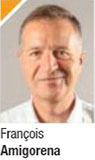 François Amigorena- With solutions for user access control, file auditing, server and desktop reporting, and remote installations, IS Decisions combines the powerful security today's business world mandates with the innovative simplicity the modern user expects.

More than 3,700 clients worldwide trust IS Decisions:
Airbus, American Express, AXA, Banco Santander, Bank of Tokyo, Barclays, Boeing, Citizen, Ernst & Young, FBI, GlaxoSmithKline, Hewlett-Packard, HSBC, Konica, IBM, Lockheed Martin, L'Oréal, Microsoft, Mitsubishi, Saint Gobain, Siemens, Smurfit Stone, Texas A&M University, Time Warner, United Nations, University of Cambridge, University of Pennsylvania, US Department of Justice, US Air Force, US Army, US Navy, Virgin.


Dawid Balut – Technology leader experienced in managing enterprise security on VP/C-suite level, managing engineering teams across multiple locations and timezones.

In the role of Enterprise Technology Architect led multiple cloud migrations projects with a scale as small as 100 AWS instances to large pre-IPO cloud-native enterprises.

Security Architect with experience of running Security and Cloud Operations for an enterprise utilising physical datacenters and public cloud, with a footprint of >10k hosts.


Sarosh Bana – Sarosh Bana is Executive Editor of Business India, published out of Mumbai, and writes on Policy, Politics, Strategy, Defence, Energy, and Foreign Affairs, also for specialised publications the world over.

Mumbai correspondent for MySecurity Media.


Jackie Bayer- Experienced Security Consultant



Tristan Bennett – Experienced Security Consultant with a demonstrated history of working in the cyber security industry. Skilled in SIEM technology, Data Visualisation, Checkpoint & Endpoint Security. Strong information technology professional with a Bachelor of Computer Science focused in Computer Science & Computer Security from Edith Cowan University.



Federica Bisio – Federica Bisio work as a data scientist in the Cyber Security field. She obtained a PhD in the fields of Machine Learning, applied to Network Security and Sentiment Analysis. Her master studies focused on Electronics Engineering with a final thesis on analysis of network attacks.


Ricki Burke – Ricki Burke is Founder of CyberSec People, an international Information Security recruitment consultancy. In addition to supporting organisations with niche talent, he is actively looking to make a difference within the industry helping graduates and is a Co-Founder of Cyber Security Career Kick Start, a free event for students to gain knowledge and practical steps to get their first job within Information Security. Plus, he is partnering with networking groups to help promote diversity


Tony Campbell – Editor of ACSM Issues 1 – 9. Widely published and certified information security consultant and architect.



Vaughan Castine – Vaughan has over 25 years commercial experience with significant expertise in IT infrastructure, network design and security at the enterprise level. He has worked across several industry areas including mining, education, insurance, financial services, retail, and government.

Utilising his diverse background as an entrepreneur, a manager, an architect, a technical specialist and a developer, his roles have covered every aspect of network design, system and cloud integration, software development, and IT management services across a number of different client groups. This has provided the ideal background to focus on delivery of solutions that meet real-world business needs.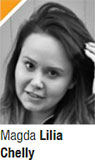 Dr Magda Lilla Chelly – Magda is an experienced Security Consultant.


Chris Cubbage – Chris Cubbage CPP, GAICD is a corporate security and public safety consultant and the Executive Editor of the Australian Security Magazine and Asia Pacific Security Magazine; and presenter/producer of Cyber Security Weekly Podcast and MySecurity TV.



Elliot Dellys – A firm believer that strong relationships and a collaborative culture are the keys to success, Elliot has a proven track record of effectively managing people and resources to deliver security strategies and complex technical projects, often in highly challenging environments.


Simon Eid – Group Vice President at Splunk



Jacinda Erkelens – By choosing a degree which covers all areas of security, I know cyber security is where I wanted a career in. Taking a less traditional approach to cyber security, my focus has been on the strategical and policy making end of cyber security. She gained not only additional, but valuable experience by competing in hackathons and attending industry events.



Rob van Es – Vice President Asia Pacific at Illumio – Over two decades of experience managing sales for high-tech startups and later-stage companies, including Reffind, Aria, Hearsay Social, Fortify Software, Rational, and Pure Software.

I have worked in senior sales execution roles but I am also very comfortable with learning and discovery in a start up phase, trying to search for a repeatable and scalable business model, agile enough to deal with daily change and I can operate "without a map" with the self-confidence to celebrate failure when it leads to iteration and Pivots.



Choong-Fook Fong – CEO of LGMS – Awarded as the 2013 IDG ASEAN CSO of the year, and 2017 Cyber Security Professional of the Year by CyberSecurity Malaysia, Mr. Fong Choong Fook has had considerable experience in the IT industry and is a 20 year veteran in the specialised and highly-demanding arena of information security; his special focus is undertaking IT security trainings and consultations to match strategic business objectives.



Jane Frankland – By the time I was 29 I'd built a 7-figure global business. I did it within 2yrs. Whilst building a business is a huge achievement it's not the hardest thing in business to do. The hardest thing is turning around a company that's failing. I've done both and without investment. I've a diverse background, from being nominated as a Young British Designer after graduating to building my own global hacking firm and becoming a board advisor, awards judge, awards winner, LinkedIn Top Voices, a Top 20 cybersecurity global influencer and Top 100 in UK tech!

Having worked in cybersecurity for over 22-years, I've held senior executive roles at several large PLCs and been actively involved in OWASP, CREST and Cyber Essentials. With a proven track record in working with some of the world's biggest brands and delivering fast revenue growth, I've learnt how to communicate business strategy with senior executives and cybersecurity needs with technical staff. Being able to translate between both requirements has enabled me to orchestrate faster, smoother and more effective engagements.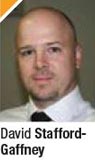 David Stafford- Gaffney – David Stafford-Gaffney is an information risk and security professional with over two decades in the ICT sector in roles ranging from hands on technical, to operational management and business development. He has established two businesses from scratch and his strong business acumen enables him to understand acutely the need to align security with business requirements. He is passionate about leadership, Information Security and assurance and improving the industry as a whole.



Ridhi Garg – Widespread experience in Big 4 consulting firms and leading financial institutions with expertise in Cyber Security and ICT Governance & Risk Management including technology risk assurance, security threat and risk assessments, project management (including project risk assurance), third party information security reviews and information security reviews including ISO 27001 and ASAE 3402.

In the field of Governance, Risk and Compliance, I have performed multiple assignments related to assistance with development of Information Security Management System (ISMS), System Controls Design and reviews, ASAE 3402 examinations, PCI DSS compliance reviews, third party security risk assessments (including cloud hosting) and technology risk management. I work with senior leadership to ensure IT risks and control weaknesses are escalated appropriately to ensure they properly support the business in making decisions.

I have a proven track record in leading and coordinating team efforts for Planning, Designing and Implementing ICT Risk Management, Information Security and ICT Governance (including CPS 234). I have consistently been a high performer and inherently possess excellent leadership, interpersonal, presentation and communication skills. I specialise in delivering large IT projects utilising agile delivery approach and principles, eg., leading scrum teams, planning sprints and delivering retros and showcases for stakeholders.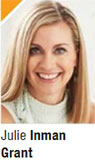 Julie Inman Grant – More than 25 years of experience in the corporate, government and non-profit sectors, working at the intersection of technology, public policy and online safety.Demonstrated success with building corporate affairs function, communications strategy, government and law enforcement relations and corporate social responsibility (CSR) programs.

Proven writing, advocacy, executive communications, presentation and media spokesperson skills.

Understanding of Information and Communications Technology (ICT) policy issues, with deeper issue expertise in online safety, privacy and security.



Morey Haber – Chief Technology Officer & Chief Information Security Officer at BeyondTrust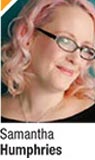 Samantha Humphries- Samantha Humphries 20 years of experience in cyber security, and during this time have held a plethora of titles, one of my favourite titles being Global Threat Response Manager, which definitely sounds more glamorous than it was in reality. She defined strategy for multiple security products and technologies, helped hundreds of organisations of all shapes, sizes, and geographies recover and learn from cyberattacks, and trained anyone who'll listen on security concepts and solutions.


Jason Hilling – A driven industry leader with 20+ years of experience in enterprise and telco sales, business and channel management, product management, and operations. Career focus on Information Security with specialisation in Availability Protection, Network Security, and Managed Security Services.



Daisy Sinclair – Daisy is the Founder at Cyber8Lab Pty Ltd. She has more than fifteen years experience in Information Communication Technology and Security.

Daisy's current responsibilities include developing few cybersecurity related platforms and facilitating hands-on and scenario-based cybersecurity programs, providing technical support and guidance to her team especially in the areas of log analysis and investigation of phishing and spear-phishing attacks. Daisy has passion in cybersecurity and often provide cybersecurity awareness sessions to the community.



Sarah James – Sarah James is a Partner with DXC Technology. Sarah has over 20 years' of experience in data and its use within technology and engineering. She has a passion for understanding and solving clients 'problems leveraging Analytics and Data to do so. Sarah's experience enables her to help our clients maturing and transforming with the future in mind by developing innovative strategies, roadmaps, clearly articulating business value and leading teams to deliver the best solution.

Sarah's mission is to inspire others and to help her clients with new ideas and initiatives, leading them to change/transform in a way that creates innovation and ensures the data is always considered.



Mark Jones – Security Practice Lead – Dimension Data


Maryam Jafari Lafti – Maryam Jafari, PhD, CISSP, GCTI | Cyber Risk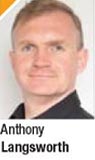 Anthony Langsworth – Anthony Langsworth has worked in a variety of software development, management, architecture and security roles for 20 years, from multiple startups to a director at Symantec. He currently works at Dimension Data, focusing on the overlap of IT security and system design, particularly in software development and the cloud. He has three security patents, a CISSP and a CCSP. He is an open source contributor and blogger.



Dr. Brigitte Lewis – Cyber security professional with a swag of research and communications expertise in my back pocket.



Michael LeBoydre – Michael LeBoydre worked as a Detective at the Queensland Police Cyber Crime Unit from 2014 up until July 2017, during this time, he participated in private and state government incident response meetings and supported individuals, SME's and State Government agencies adversely affected by financial and cyber based offences.

After 12 years of service, Michael has left the QPS to pursue his passion for assisting businesses with identifying and improving their security posture, he is employed at WyldLynx where his passion for information security will help answer the big three: Where is your data? What is your data? And what are you going to do with your data?


Samantha Liscio – Senior Vice President, Enterprise Planning & Reporting at eHealth Ontario. Samantha is part of the executive management team in eHealth Ontario where her work helps enable clinicians to manage patient care using electronic health records for Ontario's 13.6 million residents.


Jane Lo – Consultant, Director and Singapore Correspondent for MySecurity Media



Dan Lohrmann – Internationally recognised cybersecurity leader, technologist, keynote speaker, blogger and author. 2019 – Named one of the World's Top IT Security Influencers – See: top100.cisoplatform.com. 2017 Cybersecurity Breakthrough Award 'CISO of the Year' for global security product and services companies. Led Michigan government's cybersecurity and technology infrastructure teams from 2002-2014: SC Magazine CSO of the Year, Governing Magazine Public Official of the Year and Computerworld Premier 100 Leader.



Mark Luckin – Mark heads up Lockton Companies' Australian Cyber Practice, advising clients on the insurable nature of their associated cyber risks. His experience encompasses advising small business to ASX top 200 companies, across a broad range of industries. Mark is a regular contributor to the Cyber Insurance area through both the regular publication of White Papers and appearance on panels on the topic. Mark compliments this area additionally advising clients on their Directors and Officers Liability, Crime, Professional Indemnity and Statutory Liability Insurance risks.



Jamie Lee MacDonald – Cybersecurity professional focused on designing secure cloud architectures and secure software development lifecycles.


Jason Magic – Freelancer and a bug bounty hunter



Rob Malkin – APAC Leader with P/L experience running Unified Communcations , cyber security, Enterprise and SMB solution selling via channel sale, and new market expansion. Industry experience in Banking, State and Federal Government, Manufacturing, Infrastructure, Architecture ,Engineering and Construction and Health Care.

As a leader, I build high achieving sales and business development strategies that produce results. With global experience in selling solutions, the teams I am part of achieve outstanding results in overachieving goals on a consistent basis.



Daniel Marsh – Experienced Mentor with a demonstrated history of working in the computer and network security industry. Skilled in Industrial Control Systems Security, Risk Management, Information Security, and Enterprise and Security Architecture. Strong professional with a Master of Information Technology (MInfoTech) focused in Specialisation in Systems Security from Macquarie University.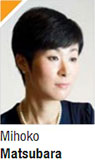 Mihoko Matsubara – My professional background is unique; from the Japanese government, to industry (NTT, Palo Alto Networks, Intel and Hitachi Systems), to academia (Pacific Forum CSIS). This broad experience has allowed me to join the Japanese government's cybersecurity strategy committee to advise their national strategy and prepare for Tokyo 2020. I have gained three letters of appreciation and 12 coins from the US Department of Defense/US Forces.

I have a passion for writing and have written extensively on Asia-Pacific policy issues and cyber security in English and Japanese through Council on Foreign Relations' Asia Unbound, Forbes, Harvard Asia Quarterly, RUSI Journal, etc.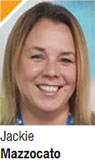 Jackie Mazzocato – Jackie is an IT&T industry specialist within Australia. She has extensive national experience and is a dedicated, passionate individual with a diverse and comprehensive experience base. Described by others as a passionate, competent leader she has demonstrated initiative and competence in all her previous roles. She has been successful building and running her own teams and businesses as well as working for large Australian publicly listed Corporations. She communicates effectively with staff, Senior Executives and high profile individuals and is respected within all the industries she has worked. Jackie has a corporate and strategic focus and competence that allows her to drive results that are aligned with an organisations strategic objectives.



Connie McIntosh – As Head of Security Assurance for Ericsson Connie leads a world class team of experts in a dynamic and innovating environment. Security Assurance function is part of Ericsson Network Security (ENS), a global competence center for security in the Ericsson CTO office. ENS is tasked to support Ericsson to be a prime driver in Security & Privacy, by developing and executing different privacy and security assurance activities to Ericsson product portfolio. We work with R&D and Global Services, along with all Business Areas and regional organizations with goal of further improving security of Ericsson products – fully end to end.



Ty Miller – Managing Director at Threat Intelligence Pty Ltd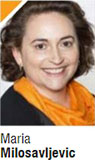 Maria Milosavljevic – I am a creative and innovative leader specialising in Artificial Intelligence, Data Management, Risk Management and Cyber Security with a long history of world-firsts and transformational change in all these areas. I started working in AI in 1989 and over the following 2 years built the first successful simulation and predictive model of a processing plant. I completed a PhD in AI with Microsoft, during which in 1995 I invented the first AI-generated adaptive website in the world (Peba-II). This system used Natural Language Technology and profiling to customise content to the user's knowledge. I published widely and today we see this sort of customer profiling and analytics on websites everywhere – and sadly not always with virtuous intent.



Nicole Murdoch – Recommended Lawyer – 2020 and 2018 listing of Leading Queensland Intellectual Property Lawyers – Doyles Guide.

She is a Commercial, Intellectual Property, ICT and Information Security (InfoSec) lawyer and the Founding Director of EAGLEGATE Lawyers and OutOfCourt.

She ia a former Director of the Australian Information Security Association (AISA) and am a member of the Queensland Law Society Cyber Security working group.



Jacqui Nelson –She have a passion for innovation and success and making a positive contribution to the betterment of business and society. To that end, She have been closely involved in the start up and successful growth of several commercial and social enterprise ventures.

It is a privilege to lead the growth of DekkoSecure, an Australian software company on the cutting edge of cyber security, that helps Government departments, Law Enforcement Agencies, Legal firms and Medical and Health organisations to securely communicate and collaborate on sensitive and confidential information.

Guillaume Noé – Gui is a Cyber Security Advisor who delivers business-focused Cyber Security and Technology services. He is passionate about the issues of Security & Privacy, and the process to address them in both business and personal contexts.



Simon Pollak – As a senior manager with over twenty-five years' experience in cyber security, electronic security and information technology, I possess knowledge and capabilities across all areas of security and technology from strategy to operations. I have founded small businesses and worked for multi-national corporations in both technical and managerial roles.

In addition to being a police certified security consultant, I hold postgraduate qualifications in both business and cybersecurity, allowing me to remain at the forefront of my discipline. My multi-faceted background provides a rare breadth of understanding of business, security, risk management and their many inter-related challenges.



Claire Pales – At 27 Lanterns, we give CIO's the certainty that the selection of the right cybersecurity leader is the pathway to effectively managing their cybersecurity risk.

As the Director of 27 Lanterns, I am known for creating and sustaining effective information security teams. Over my career, I have gained experience in the establishment of trusted teams throughout Australia and Asia including Hong Kong, China and India. With work experience spanning critical infrastructure cyber security to online and ecommerce security teams, my ongoing focus has been to bring together like minded people across organisations to establish security as a way of working.



Simon Ratcliffe – Information Technology and Security Services Professional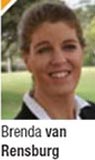 Brenda van Rensburg – Brenda is a leader and a visionary. She does not sway from the responsibility of making a decision. She empowers people by giving them a hand up, and it is through this method that she is a strong leader.

Her core values are respect, value, and transparency. She is passionate about data security and the impact it can have on both an individual and a firm. People often define Brenda as one who is authentic, generous, helpful and diligent. Her drive to be a better version of herself, everyday, is inspiring. She can see the big picture while paying attention to detail. In addition, she loves strategy.



Ted Ringrose – IT Security Trainer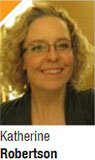 Catherine Robertson – Writer of reviews and articles for Fronds Magazine, Friends of the ANBG. Nov 2016 edition has my first article.



Shannon Sedgwick – Shannon Sedgwick is an experienced senior executive and non-executive director with a passion for leading and empowering high-performing teams. I am customer and community-focused with a strong stance on environmental, social, and governance (ESG) values.



Michael Sentonas – Michael Sentonas is CrowdStrike's Chief Technology Officer. Previously, he served as Vice President, Technology Strategy at CrowdStrike. With over 20 years' experience in cybersecurity, Mike's most recent roles prior to joining CrowdStrike were Chief Technology Officer – Security Connected and Chief Technology and Strategy Officer APAC, both at McAfee (formerly Intel Security). Mike is an active public speaker on security issues and provides advice to government and business communities on global and local cyber security threats.



Annu Singh – Advisor – Digital Transformation, Business/People Manager @ DXCTechnology, MBA, M.S.(Quality Mgmt – BITS PILANI), (CSPO®), CSM®, Lean Six Sigma Black Belt, ITIL Srv. Manager, ITIL(F), CSQA,

With an M.S. in Quality Management from India's Premier Institute BITS PILANI , an MBA & a proven record of over 16 years of experience in IT industry , I harness an international outlook & leadership capabilities to build high performance multi-cultural diverse delivery teams across globe to deliver 'best of class" solutions for fast paced, regulated Fortune 500 companies in a variety of industries – Financial, Industrial/Manufacturing, Telecom and Professional Services.


Jodie Siganto – Jodie Siganto graduated as a lawyer from the University of Queensland and after 8 years in private practice became in-house counsel for Tandem Computers followed by roles with Unisys Asia and Dell based in Singapore. She returned to Australia in 2000 and co-founded Bridge Point Communications (specialists in data networking and security). She is currently a director of IT Security Training Australia, an (ISC)² educational affiliate, specializing in the delivery and development of privacy, IT security and network related training courses around Australia. Jodie has completed a PhD at QUT which examined the Privacy Commissioner's exercise of powers in relation to NPP 4 and the extent to which that is supportive of industry practice. Jodie is the Chair of the AISA Policy Committee and a member of the AISA Education workgroup. She is a regular speaker at industry events and is currently participating in a research study partly led by researchers from Royal Holloway, University of London, which is mapping some of the unique traits of information security practitioners in Australia.



Lionel Snell – Mathematical analyst with experience in the aircraft and defence industries and secondary teaching. 35 years writing and designing technical literature and promotional material, mostly for IT and telecoms industries, but also management consultancy and corporate governance. Output includes press releases, advertisements, brochures, mailers & letters, white papers, articles, video storyboards and scripts, dramatic and presentation scripts and corporate profiles.



Graeme Speak – Graeme is a technology entrepreneur, kitesurfer and "cloud computing" pioneer. He lives in San Francisco USA and Perth Western Australia.



Patrick Stewart – For more than 15 years, Washington-based Assistant Chief Patrick Stewart has built a career supporting homeland security missions.

Currently serving as the Branch Chief of the Geospatial Information Systems (GIS) program for the United States Border Patrol and the program lead for U.S. Customs and Border Protection, Stewart and his team are responsible for supporting risk-informed, intelligence-driven operations. This has assisted the US Border Patrol in setting new benchmarks in homeland security, including apprehending nearly a million illegal aliens and seizing more than two million pounds of cannabis since 2016.



Keith Suter – Managing Director Global Directions



Jen Tan – Specialties: Threat analysis, Cyber Security



Shamane Tan – Shamane Tan works with the C-Suite and Executives on their strategy in uplifting their corporate security posture. She enjoys using her commercial mindset coupled with her technical background, to help bridge business gaps. Throughout her career, Shamane has partnered directly with CISOs, CIOs, CTOs and Global Heads to help both enterprises and smaller companies in APAC with their growth strategy.

Shamane is the author of the book Cyber Risk Leaders: Global C-Suite Insights – Leadership and Influence in the Cyber Age, a business handbook containing rich insights from 70+ CxOs across industries, exploring the art of communication with executives.



Daniella Traino – A consistently high performing executive with significant experience across information technology and cyber security (innovation, business development, commercialisation, strategy, risk management, governance, security services, consulting and security design assurance). Through Pinecone Technology Strategies, I work with Senior Executives & Boards to establish cyber security strategies and capabilities (as virtual CISO) that align to their business ambitions; and commercialise technology based products and startups/ scaleups.


Peter Tran – General Manager and Senior Director of RSA Security's Worldwide Advanced Cyber Defence Practice RSA



Michael Travato – As an outcome-oriented, internationally recognised cyber security, privacy, risk, and technology leader, Mike has served in board and executive roles to balance risk, investment, and compliance to protect value, brand, and reputation while driving innovation. He also invests in and qualifies innovative privacy and cyber security solutions. He is specialised in Financial Services, Government, Energy, Information, Communications, and Media Industries.

Currently he is Information Integrity Solutions, Managing Director; and Internal Consulting Group (ICG), Global Practice Leader Cyber Security. Former roles include EY Cyber Security Asia Pacific, Oceania, and FSO Practice Lead Partner; NAB Group, GM Technology Risk and Security; KPMG, Northeast US Partner Information Risk Management; Salomon Brothers, Senior Internal Auditor; and MasterCard International, Principal, Program Omni.



Wayne Tufek – Wayne Tufek is currently a Director of CyberRisk, an information security and technology risk consulting company. Wayne works with a diverse number of clients from household national brands to small businesses, providing advice on how to secure their information and information systems and how to effectively manage their risk. Before starting CyberRisk, he formulated pragmatic business driven strategies to establish, execute and improve cyber risk management in ASX listed companies and some of Australia's largest organisations across the public sector, Big 4, financial services, consumer products, education and retail sectors. Wayne brings his practical hands on experience of leading security functions and successfully uplifting security maturity and capability, all the while managing budgets, resource constraints and stakeholder expectations. Wayne is a member of Chartered Accountants Australia and New Zealand and holds the SABSA SCF, CISSP, CRISC, CISM, CISA, PCI QSA and ISO/IEC 27001 Lead Implementer qualifications. He is frequently asked to present at security conferences and events in Australia and internationally including the Australian Cyber Security Centre Conference, AISA, SACON, AusCERT, RSA APJ and CeBit.



Tony Vizza – He is a seasoned information technology and information security professional with a passion for the field since childhood and have never looked back. He choose to collaborate with like-minded individuals and organisations across strategic industries, forging strong links with partners to ensure that we mutually derive benefit and value from our engagement. My approach to business is proudly out-of-the-box, outcomes-based, relationship driven and consultative.

Notable achievements of mine include an Executive MBA with Distinction average, CISSP, CCSP, CRISC, CISM and ISO27001 Senior Lead Auditor certification. He have written articles for numerous publications and have presented both extensively and internationally on Information Security. I am currently studying a Juris Doctor law degree on a Commonwealth Scholarship to advise on the legal ramifications of information security in the future.



Denny Wan – Denny is a recognised Cyber Security Risk Expert. He provides thought leadership in threat modelling, policy-based mitigation strategy development and process integration design. His recent article "Targeting cyber security investment – the FAIR approach" is a practical guide for prioritising cyber security investments. His latest article "Building an APRA CPS 234 compliance template" explains how to quantify risk appetite and risk tolerance to identify the boundaries for GOOD risks, to improve competitiveness and profitability.

He completed his Master of Research in 2020 with High Distinction at Macquarie University. The research was funded under an Australian Government Commonwealth Scholarship, to develop an incentive model for cyber risk management in supply chains. Such insights have direct applications to current business IT security challenges arising from APRA CPS 234, Notifiable Data Breach (NDB), GDPR and Open Banking.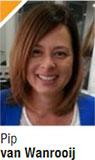 Pip Van Wanrooij – She is an Australian cyber education and cyber defence trailblazer, developing and contributing original content and unique solutions to address the lack of skilled workforce and deep content knowledge required to meet Australian labour market needs and employment security.



Kylie Watson – Rare blend of Sociologist and Technologist. Specialist (and keynote speaker) on Human Behaviour in technology, as well as a Global Accredited Master Change Manager and Data, Analytics, Automation, SI and Cyber Professional.

Sociologist | Cyber Security| Data Analyst/Predictive Analytics | Behavioural Economics and Nudge Theory | Business Process Re-Engineering | Systems Transformation | Design Thinking Black Belt | Change Management | SAP | RPA/Robotics/AI | Coach | Socio Economic & Environmental Impact Analysis



Brett Williams – Specialties: Threat analysis, Intelligence, OSINT, OPSEC, Incident management, Cyber enabled fraud, Vulnerability management, Security assurance, Internal and external investigations, Onboarding, Risk reviews, Enhanced Due Diligence, Policy creation & Policy implementation, Team creation and development.



James Wooton – Technical Director, Information Risk Management (IRM) PLC

Outline below your details, profile and on verification. you'll be listed.