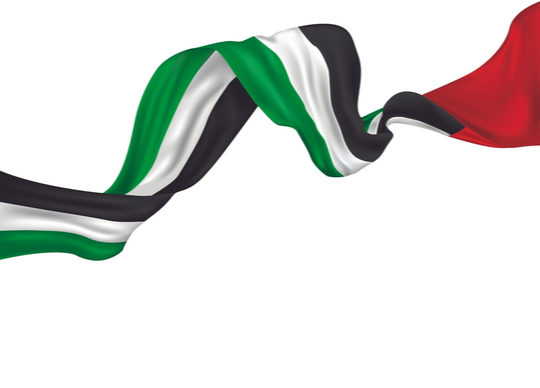 By Jack A. Kennedy, Head of Middle East Country Risk, IHS Markit.
The military spokesperson for the Yemeni militant group Ansar Allah (Houthi movement), Yahya Saree, stated on 17 January through the group's social media channels that a 'qualitative military operation' had been carried out in the UAE.
The Abu Dhabi police department subsequently confirmed that an incident, probably involving unmanned aerial vehicles (UAVs), had caused explosions and fires in the Musaffah industrial area near Abu Dhabi National Oil Company (ADNOC) storage tanks and at an under-construction extension to the Abu Dhabi International Airport (AUH).
Emirati state media claimed that three people had been killed in the attack and a further six injured. At the time of writing no disruption to flights into Abu Dhabi had been announced.
The attack confirms existing Houthi capability to target strategic infrastructure in UAE and Saudi Arabia from Yemen and is likely to continue while both provide military support for the internationally recognised government in Yemen. At the time of writing, it was unclear if the explosions were caused by the UAV's impact on their intended targets, whether explosive ordnance had been dropped by the UAVs, or by the falling debris of the aerial vehicles that had been intercepted, but no claims of successful interceptions were made by the Emirati authorities.
The Houthi movement claimed the attack without providing further details and said there would be a forthcoming statement.
The attack is likely a response to recent Houthi military setbacks in Yemen's Shabwa province and indicates renewed Houthi intent to further target UAE territory, especially energy and infrastructure assets.
Cross-border attacks using attack UAVs and ballistic missiles have been a central Houthi tactic since 2016. The greater proportion of these attacks were nevertheless aimed at Saudi Arabia and targets inside Yemen, with only one reported attack on UAE – a UAV operation targeting Abu Dhabi International Airport on 26 July 2018 that has been denied by Emirati authorities despite the Houthi releasing footage (which IHS Markit considers credible) of the event in 2019.
The 17 January attack is a likely response to recent Houthi military setbacks in southern Yemen's Shabwa province, from where Houthi militants were completely pushed away in early January following the offensive led by the southern Giant Brigades militia supported and trained by the UAE.
Houthi attacks targeting UAE and Saudi Arabia are very likely to continue through 2022 as fighting in Yemen's Ma'rib, currently under Houthi control, is likely to further intensify. Following the recapture of Shabwa province, the southern Giant Brigades and the Yemeni army supported by Saudi airstrikes are likely to intensify their military counter-offensive and attempt to retake territory controlled by the Houthis in Ma'rib.
Following the 17 January attack, UAE is now likely to intensify its support for the southern militias battling the Houthis in Yemen, increasing the likelihood of further Houthi military setbacks in Ma'rib and al-Bayda. The Houthi are likely to counterbalance further territorial losses with increased cross-border attacks using ballistic missiles and attack UAVs against Saudi Arabia, UAE and civilian and military targets in Yemen.