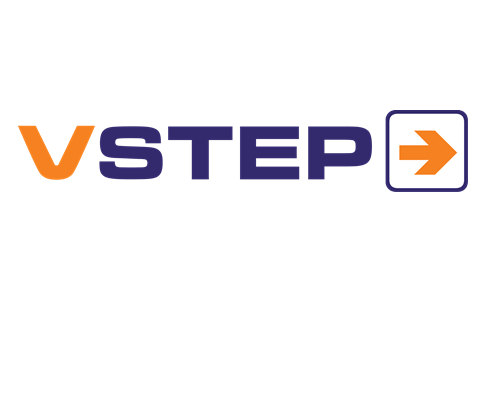 Leading simulator developers join forces to deploy acclaimed maritime simulators in the region. Joint simulator showroom and demo centre opens in Manila.

Two of the leading international developers and suppliers of maritime-related educational and operational products, solutions, and services, VSTEP and Poseidon Asia, Inc. (PAI) have forged a strategic alliance to bring the reputed and highly-acclaimed NAUTIS maritime simulators and training apps to the Philippines.
Headquartered in Rotterdam in The Netherlands, VSTEP is known in the global maritime arena for its state of the art NAUTIS maritime simulator solutions and virtual training software for both civilian and naval military applications. Its DNV-certified simulators allow training in compliance with all known design criteria, class, and IMO requirements.
Poseidon Asia is the local office of Poseidon Simulation, which is part of the Poseidon Group with head office in the Lofoten Islands in Norway. The company specializes in the development of user-friendly and cost-effective PC-based maritime instrument simulators.
Through Poseidon Asia, VSTEP has officially made available its NAUTIS maritime simulators to major stakeholders in the Philippine maritime industry including reputable maritime institutions, maritime training centres, as well as local ship management and crew manning companies. Given their singular thrust to provide the very best in maritime simulation to their customers, the two international companies have partnered to effectively cater to the Philippine maritime industry, with focus on the maritime education and training sector.
PAI Chairman Bjarne Pedersen says that the partnership with VSTEP is another testament to the company's commitment to the Philippine maritime industry as it continues to strive for ways to raise the country's maritime education and training level to international standards.
As an official confirmation of this partnership, Poseidon Asia and VSTEP will be showcasing the NAUTIS maritime simulators at the upcoming Global Crew Connect event to be held in Manila.  Additionally, during the event, Poseidon Asia shall also be celebrating the official opening of its NAUTIS simulator demo centre in Manila to complement its existing showroom and laboratory in Makati.
"It is our way of showing our clients that we are not just in the business to compete with other providers but to provide the international maritime industry with the best maritime-related educational and competence products, solutions, and services that are available in the market today," remarks Lea Alquinto-Medrano, President of PAI.
The PAI showroom and laboratory provides clients with actual demonstrations on product set-up and features and provide customers with excellent after-sales and support services. Through the demo session, prospective clients would be able to see, analyze, and appreciate for themselves the kind and level of excellence that PAI products, solutions, and services have.
Visit the VSTEP/Poseidon Asia stand at the Global Crew Connect exhibition from 12-13 November at the Hotel Sofitel Philippine Plaza Manila or contact Poseidon Asia for an appointment at the new simulator demo centre.
About VSTEP
VSTEP is an ISO 9001:2008 certified developer of simulators and virtual training software. VSTEP creates simulators that allow people to build their skills in a practical and cost effective way. VSTEP has several core product lines, focusing on virtual incident command training for first responders (RescueSim), maritime training solutions for the civilian & military maritime industry (NAUTIS), training simulators to prepare camera operators to identify suspect human behavior before a crime or terrorist attack takes place (EyeObserve) and Crowd Control Trainers providing police commanders and training managers with an effective training tool for crowd-related incidents and demonstrations (Crowd Control Trainer).  www.vstepsimulation.com
About Poseidon
Poseidon Asia Inc is approved by DNV in accordance with the quality standard of ISO 9001:2008. Poseidon has installed simulators since 1989, and has since then, been one of the world known leading suppliers of simulators and teaching aids for maritime training, and always been your maritime training partner.  Poseidon Simulator system is a world leading in the field of GMDSS Training. At present, more than 1000 simulators stations are installed in over 160 PC networks worldwide. Among the long list of references are well-known private training centers, universities, coast guards and navy school.  www.poseidon.no