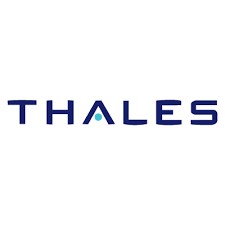 Cloud and big data environments demand high assurance data centric security

Thales and Vormetric have announced that the Vormetric Data Security Manager (DSM) is now secured with Thales nShield hardware security modules (HSMs). Customers in highly regulated and security conscious industries such as finance and banking can now benefit from the heightened levels of trust and security provided by Thales HSMs.
Vormetric DSM centralizes control of data-at-rest security enabling organizations to protect their sensitive data and meet new security mandates and compliance requirements. Where high levels of trust and security are demanded Thales HSMs provide FIPS 140-2 certified protection and key management.
To meet the demands of customers with deployments distributed across multiple data centres, Thales HSMs offer Vormetric a superior approach to HSM initialization and ongoing administration. By utilizing the unique Thales Security World architecture customers can increase their security posture without the operational difficulties often associated with alternative solutions.
Ashvin Kamaraju, vice president of product development at Vormetric says:
"Our security conscious customers demand high levels of assurance and Vormetric has long offered these customers the option of an embedded FIPS 140-2 certified module. Thales HSMs are a critical component in meeting this security standard and also offer superior scalability to meet the demands of customers working in cloud and multi data-centre environments".
Cindy Provin, president, Thales e-Security, Inc. says:
"As ever-greater volumes of data move to the cloud and big data environments the way in which data is stored, accessed and processed demands a data-centric security approach. Properly encrypted data is worthless to cyber-criminals and the deployment of FIPS-validated hardware is a long proven method to ensure encryption keys are safely stored and managed. The integrated delivery of Thales HSMs with Vormetric's DSM allows customers to take advantage of best-in-class cryptographic hardware protection and key management, adding a further layer of security and reducing their operational risk."
Thales recently signed a definitive agreement to acquire Vormetric which, when completed, will extend Thales' data protection and key management solutions to further protect enterprises against cybersecurity threats.
For further information read the case study: www.thales-esecurity.com/knowledge-base/case-studies/vormetric
For industry insight and views on the latest key management trends check out our blog www.thales-esecurity.com/blogs
Follow Thales e-Security on Twitter @Thalesesecurity, LinkedIn, Facebook and YouTube
About Vormetric
Vormetric's comprehensive high-performance data security platform helps companies move confidently and quickly. Our seamless and scalable platform is the most effective way to protect data wherever it resides—any file, database and application in any server environment. Advanced transparent encryption, powerful access controls and centralized key management let organizations encrypt everything efficiently, with minimal disruption. Regardless of content, database or application—whether physical, virtual or in the cloud—Vormetric Data Security enables confidence, speed and trust by encrypting the data that builds business.
About Thales e-Security
Thales e-Security is a leading global provider of trusted cryptographic solutions with a 40-year track record of protecting the world's most sensitive applications and information. Thales solutions enhance privacy, trusted identities, and secure payments with certified, high performance encryption and digital signature technology for customers in a wide range markets including financial services, high technology, manufacturing, and government. Thales e-Security has a worldwide support capability, with regional headquarters in the United States, United Kingdom, and Hong Kong. www.thales-esecurity.com
About Thales
Thales is a global technology leader for the Aerospace, Transport, Defence and Security markets. With 61,000 employees in 56 countries, Thales reported sales of €13 billion in 2014. With over 20,000 engineers and researchers, Thales has a unique capability to design and deploy equipment, systems and services to meet the most complex security requirements. Its unique international footprint allows it to work closely with its customers all over the world.
Positioned as a value-added systems integrator, equipment supplier and service provider, Thales is one of Europe's leading players in the security market. The Group's security teams work with government agencies, local authorities and enterprise customers to develop and deploy integrated, resilient solutions to protect citizens, sensitive data and critical infrastructure.
Drawing on its strong cryptographic capabilities, Thales is one of the world leaders in cybersecurity products and solutions for critical state and military infrastructures, satellite networks and industrial and financial companies. With a presence throughout the entire security chain, Thales offers a comprehensive range of services and solutions ranging from security consulting, intrusion detection and architecture design to system certification, development and through-life management of products and services, and security supervision with Security Operation Centres in France, the United Kingdom and The Netherlands.