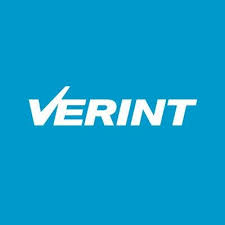 Solution

Advancements Enable a More Efficient Approach to Identity Authentication to Help Safeguard Customers, Save Time and Reduce Interaction Costs
Verint Systems Inc. has announced advancements to its identity authentication and fraud detection solution that are designed to provide a faster and more seamless approach to customer identity authentication, and safer and more secure sales/service environments.
Protecting Customers, and Reducing Customer Effort and Cost Customer experience and engagement are key differentiators for organisations when it comes to branding, repeat business and loyalty. That's why today's forward-thinking customer engagement professionals are placing a premium on efficient, effective sales and service delivery in their contact centers and beyond.
Leveraging the advanced capabilities of Verint Identity Authentication and Fraud Detection organisations can simplify the experience when it comes to validating legitimate customers' identities by easily and securely authenticating them based on their own unique voiceprints. This approach helps protect customers and eliminate the need for multiple layers of security questions—reducing time and customer frustration, and enabling organisations to move swiftly into addressing the reason the customer contacted them in the first place: to ask a question, resolve an issue, place an order or address a service requirement.
By minimising customer effort, the solution also enables more efficient and effective end-to-end experiences between customers and the organisations they entrust their business to. And for organisations, this translates into more efficient and cost-effective interactions, both in terms of reduced call costs, and the potential damage associated with financial loss, time-consuming recovery efforts, credit damage to customers, and harm to brand reputation.
Identity Authentication as Part of a Broader Customer Engagement Strategy Verint Identity Authentication and Fraud Detection is more than a tactical solution. The solution is embedded in the company's broader customer engagement optimisation portfolio. It can be easily enabled to provide immediate added security to existing Verint call recording environments, or be installed separately as a strategic advancement to existing engagement centre environments.
As part of the portfolio, it features unification and workflow with Verint Desktop and Process Analytics™ to help identify and authenticate customers and provide the relevant guidance to employees as part of their engagements. Depending on where employees are in the customer engagement process, desktop and process analytics can provide specific next-best action guidance based on identity matching scores. By leveraging other solutions, such as Verint Speech Analytics™, organisations can detect, analyse and act on rising trends, opportunities and anomalies. Together, these solutions provide a comprehensive package to help reduce risk, while heightening customer loyalty.
"Verint continues to build on its history serving the financial services industry with successful and effective identity authentication and fraud detection deployments. By extending that expertise across industries where identity theft protection and speed of authentication are critical to the customer experience, we're helping organisations achieve their authentication objectives, reduce customer effort, enhance experiences and reduce call handle time, which can equate to large annual savings," explains Nancy Treaster, senior vice president and general manager, strategic operations, Verint Enterprise Intelligence Solutions™. "These capabilities are a logical extension to Verint's customer engagement optimisation solutions that are designed to drive smarter interactions."
To learn more about the latest enhancements to Verint Identity Authentication and Fraud Detection, which became available in January 2015, and the extended Verint Customer Engagement Optimization™ portfolio, click here.
About Verint Systems Inc. Verint is a global leader in Actionable Intelligence, which has become a necessity in a dynamic world of massive information growth. By empowering organisations with crucial insights, Verint solutions enable decision makers to anticipate, respond and take action, and make more informed, effective and timely decisions. Our solutions are designed to address three important areas of the actionable intelligence market: customer engagement optimisation; security intelligence; and fraud, risk and compliance. Verint's vision is to create A Smarter World with Actionable Intelligence®, and today, more than 10,000 organisations in over 180 countries- including over 80 percent of the Fortune 100 – already benefit from this vision. Learn more at www.verint.com