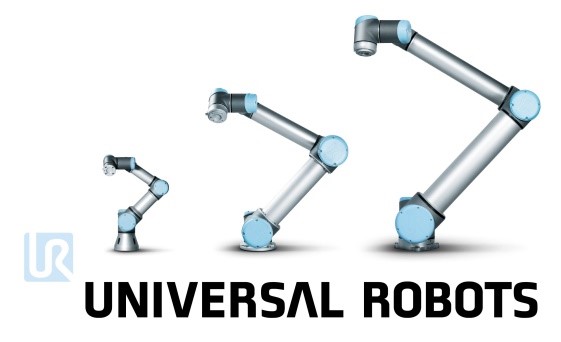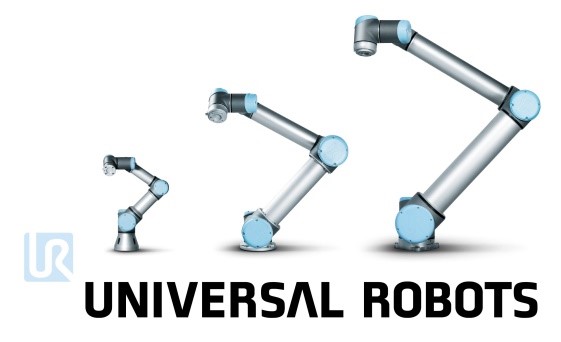 Universal Robots (UR), a global developer and manufacturer of flexible and user-friendly industrial robots, have announced the launch of their new UR3 robot, the latest state-of-the-art offering from their market leading range of collaborative robots.
The UR3, which went through a three-year development phase, is an affordable tabletop robot that has a payload of 3kg and weighs a mere 11kg. It allows for 360-degree rotation on all wrist joints and infinite rotation on the end joint.
Enrico Krog Iversen, CEO, Universal Robots, said, "We are thrilled to present the UR3 – a compact tabletop robot with the capabilities to function efficiently as the second member of a two-man team or as a standalone operator. We are confident that the UR3 will revolutionise the manufacturing industry, especially for products such as medical devices, circuit boards and electronic components that require speedy, precise and consistent movements between waypoints."
By combining UR's industry leading easy programming technology with infinite rotation and improved force control, the UR3 has been designed to be an expert craftsman. From pick and place and assembly to polish, glue and screw applications, the robots enable manufacturers to maintain uniform product output. For example, the robot can pick up screws, mount and tighten them while applying the correct torque.
Shermine Gotfredsen, General Manager, APAC, Universal Robots, said, "We noted that businesses in the APAC region are determined to innovate their production lines but are looking for a nimble robot that has lower cost of ownership and quicker payback period. Due to its compact form and easy programming, the UR3 is the ideal solution that can meet their agile manufacturing needs. Additionally, the UR3 can now be deployed in confined workspaces where the construction of large safety guarding is not feasible. Likewise, the robot can be tasked to operate in environments with toxic or hazardous materials. This will give workers peace of mind as well as improve job satisfaction and productivity levels at the same time."
Safety is a key feature of the UR3. The robot has 15 advanced, adjustable safety settings. One of these is the unique force-sensing feature that enables the UR3 to limit the force on impact if the robot encounters an obstruction. As a default setting, the new robot is able to sense a force of 150 Newton but can be programmed to cease all movements if it encounters a force as low as 50 Newton along its path of motion.
Dan Kara, Practice Director, Robotics, Automation and Intelligent Systems for ABI Research, noted, "Universal Robots has a well-deserved reputation for producing reliable industrial robotic arms that can be easily programmed to work safely and cooperatively with humans. With the introduction of the UR3, Universal is expanding the range of applications for their unique technology, as well as the number and types of business that can immediately benefit from robotic assembly and manufacturing automation. By doing so, the company has also greatly increased the scope of their own addressable markets. Everyone benefits."
The UR3 features the same 0.1mm repeatability as the UR5 and UR10 robots and can follow the outline of a surface – such as the aluminum edge around a smartphone – by "feel" rather than through the programming of precise movements and coordinates, which otherwise would require more than 100 data points programmed into the application.
"We believe that the UR3 will give manufacturers the edge in today's High Mix Low Volume environment where the ever-changing production line is equipped with an easy-to-program and lightweight solution for increased flexibility," concluded Gotfredsen.
Universal Robots will be organising a UR3 launch showcase exclusively for a select group of APAC distributors and end users on March 19, 2015, with the rest of the region soon to follow. Some of the end users who will be present include, Amtek, LG Innotek and Nissan Motor Company. Interested end users may contact their in-country distributors for more information.
For the contact details of your in-country distributor, please visit: http://www.universal-robots.com/GB/Distributors/List_of_distributors.aspx
Above: UR3 applies glue with steady and consistent pressure
Above: UR3 tightens screws while applying the correct torque
UR3 Key Features:
6 axis, collaborative table-top robot
Weight: 11kg
Payload: 3kg
Reach: 500mm
360 degree rotation on all wrist joints, infinite rotation on end joint
Repeatability: ±0.1 mm (±0,004 in)
15 adjustable, advanced safety settings; force limit: Default 150 N, can be adjusted down to 50 N
Modular design: exchanging a joint takes less than 30 minutes with one day delivery
New motherboard with faster boot-up
Improved force control
Applications:

Gluing
Painting
Screwing
Soldering
Pick and place
Laboratory work
Fume hood tasks
Operating hand tools
Above: The UR product family
About Universal Robots
Universal Robots is a result of many years of intensive research in robotics. The product portfolio includes the collaborative UR3, UR5 and UR10 robot arms named after their payloads in kilos.
Since the first UR robot entered the market in December 2008, the company has seen substantial growth with the user-friendly robots now being sold in more than 50 countries worldwide. Average payback period for UR robots is the fastest in the industry with only 195 days. The company is headquartered in Odense, Denmark, where all development and production is carried out. Universal Robots' global sales target is a doubling of revenue every year from 2014 to 2017. www.universal-robots.com