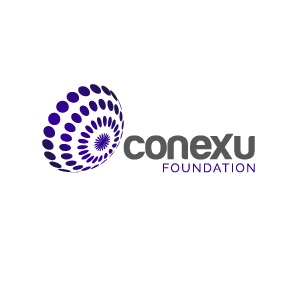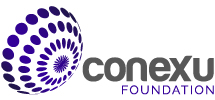 In a breakthrough for thousands of deaf and blind Australians, the nation's first purpose-built mobile captioning app has been launched at the start of Deafblind Awareness Week (24-30 June).
New statistics show 45 per cent of Australian smartphone owners believe they can't live without their mobiles and 63 per cent need their phone to juggle work and personal life[i], but not all Australians have equal access to mobile technology.
The new app, called OpenAccess Captions, turns any iPad or iPhone into an accessible phone for people who are deaf and blind or have low vision.
Developed by the Brisbane-based Conexu Foundation, the app directly connects callers via a live captioner so that phone conversations can be read as they happen.
Conexu CEO Rachel McKay said the new app can also connect through Bluetooth to a braille display so the captions can be read by people who are deafblind.
"This is a real game changer for hundreds of thousands of Australians who find it difficult or impossible to use the phone in the way most of us take for granted," Ms McKay said.
"As the population ages, we know more people are losing their hearing and vision but that doesn't mean they should be denied mobile communication.
"The app provides a quick, direct connection that makes the most of the iPad or iPhone's accessibility settings and integrates with the user's contacts.
"We're trialling this as an extension of our at-home caption-to-braille trial which was a world-first when it started last year."
Brisbane mum Lee Scott lost her sight and hearing to cryptoccocal meningitis and has been taking part in Conexu's caption to braille trial.
"Being able to use the phone again has changed my life," Ms Scott said.
"I'm busy so the convenience of being mobile again will help me run my business and keep track of family.
"Technology is making it easier for everyone to stay in touch, do business and manage their lives, and developments like this app help to make sure no one gets left behind."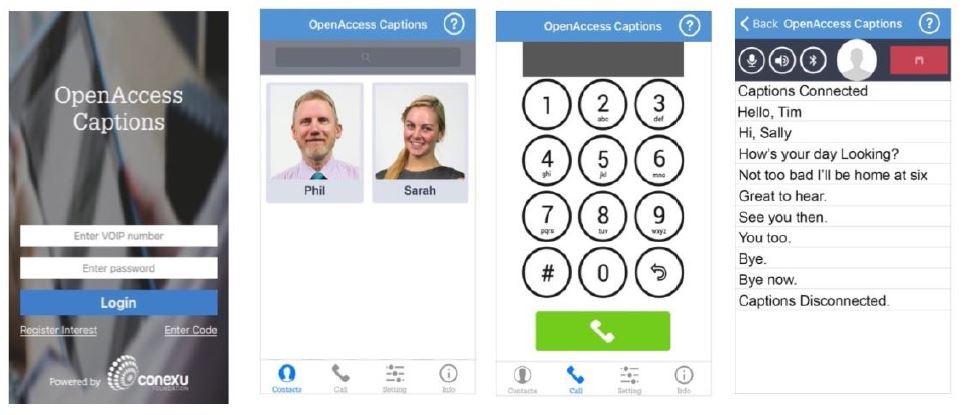 The app is in trial stage and participation is open to people who are deafblind.
Register to be involved by downloading the app from the Apple store or email hello@conexu.com.au.
Conexu Foundation is a non-profit organisation which creates and promotes technology to give people who are deaf, hard of hearing and speech impaired more choices for communicating where and when they need.
Website           www.conexu.com.au
YouTube         www.youtube.com/user/conexufoundation
Facebook        www.facebook.com/ConexuFoundation
Twitter             twitter.com/ConexuCommunity
[i]Roy Morgan Research Finding Number 6857