Extended Compatibility
The Unifly Pro application is now also available for Mac users!
In addition to getting the Mac version up and running, great efforts were made to get our applications compatible across all possible platforms.
So as of now, our applications run on all tablets, smartphones and all operating systems including Linux. Besides on Google Chrome and Firefox Unifly Pro is now also compatible with Internet Explorer 10+ and Edge.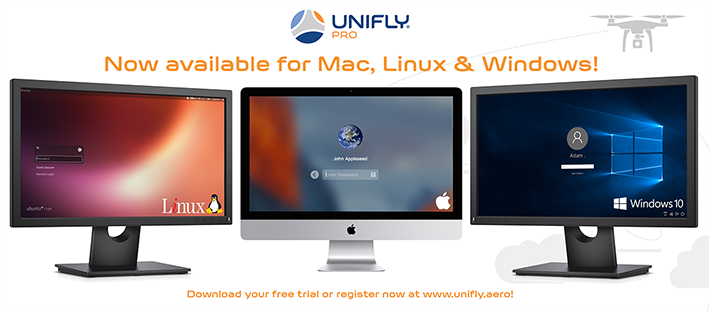 New Logbook
The new Logbook on your smartphone gives you an overview of all executed flights.
It displays the drone, date, take-off time and duration of the flight.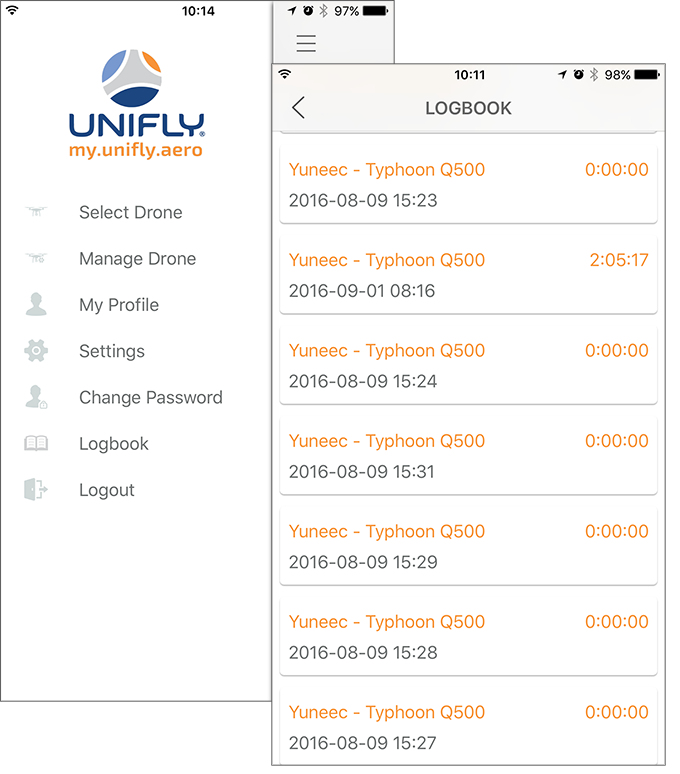 Search and Validate Remote Locations
With the new Search bar on Launchpad you can look up specific locations. Simply enter the location you are looking for and the app will navigate to that particular spot.
It is now also possible to do the validation for a location other than your current location.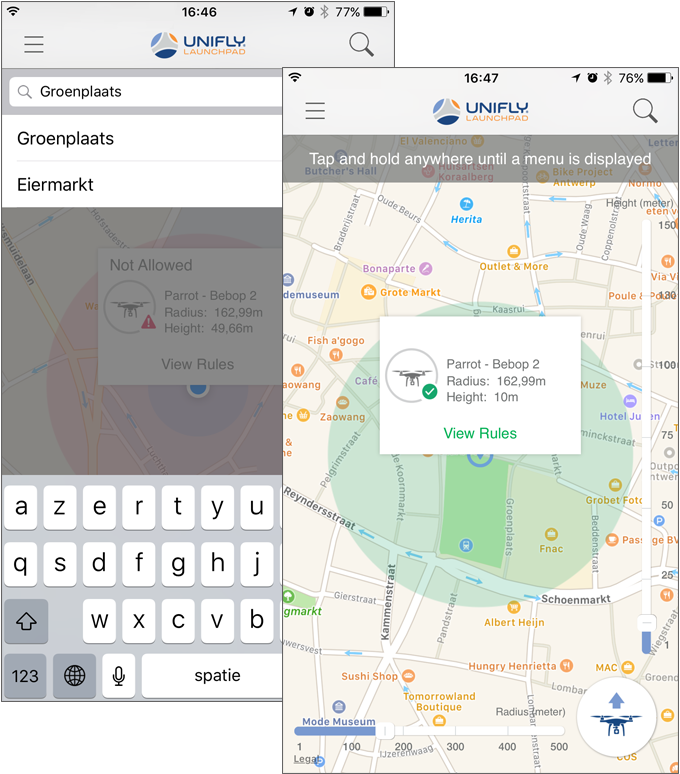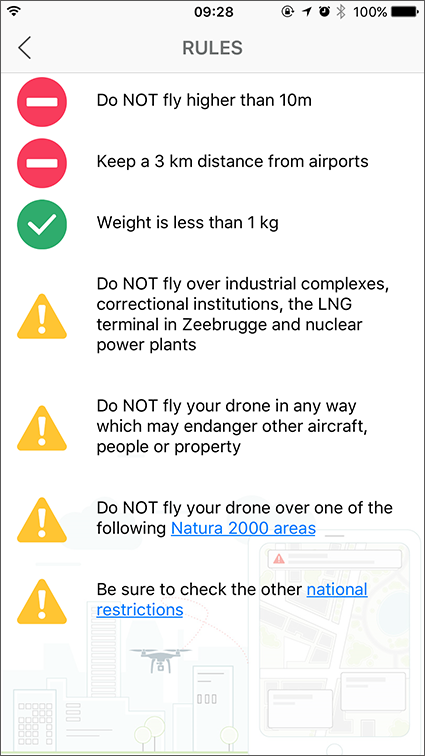 Detailed Rules Information
Tapping View Rules will give you detailed information about the local rules and regulations.
It also offers additional instructions and advice with regard to the local flying criteria.
With Launchpad you have all the local legislation in the palm of your hand!
Unfily Webinars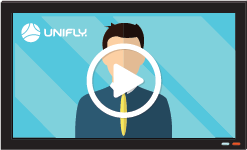 Are you new to Unifly Pro or are you considering subscribing to our services?
Then register for one of our free online training sessions and learn how to work with our application!
These are the next 2 dates:
Thursday September 22, 2016  from 12:30 PM – 1:00 PM CEST – Register here
Thursday September 29, 2016  from 12:30 PM – 1:00 PM CEST – Register here