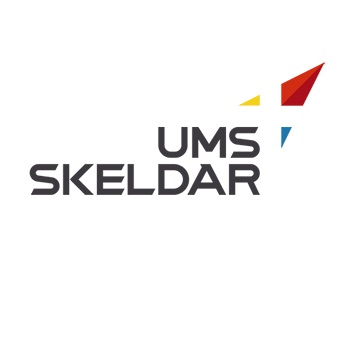 Europe's only rotary and fixed-wing UAV (Unmanned Aerial Vehicle) provider UMS SKELDAR has appointed Axel Cavalli-Björkman as the new CEO effective from 1 June 2017.
Axel Cavalli-Björkman joins UMS SKELDAR – the Swedish-Swiss joint venture between Saab AB and UMS AERO Group – as CEO from his role as Vice President, Head of Tactical Solutions at Saab AB. He started his career as a Technical Officer in the Swedish Armed Forces, including a position with the procurement organisation, the Defence Material Agency. In 1996 he was appointed to a position in project management with Saab Aerotech and over the past 20 years has held senior management positions including responsibilities for marketing and sales in Saab.
"I am delighted to be joining the UMS SKELDAR team, who have created a portfolio of excellent platforms for the UAV market. I am looking forward to helping accelerate the business' growth across the military and civilian sectors in our chosen global markets," says Axel Cavalli-Björkman.
Current Delegate of the BoD and CEO, Jakob Baumann, will leave his position as CEO but will continue to stay as a member of the board of directors for UMS SKELDAR.
About UMS SKELDAR
UMS SKELDAR is a world leader in the design and manufacture of both vertical take-off & landing (VTOL) and fixed wing high-endurance unmanned aerial vehicles (UAVs). Formed through a joint venture between UMS AERO Group and Saab, UMS SKELDAR is Europe's only provider of both Rotary and Fixed Wing platforms. The company is headquartered near Basel in Switzerland, with twin manufacturing facilities in Switzerland (Möhlin) and Sweden (Linköping) and offers a comprehensive unmanned aerial systems (UAS) solutions portfolio. The company provides a total solutions capability globally, including development, manufacture, testing, training, consultancy, maintenance, managed services and finance options (incorporating purchase/leasing and lease purchase). To find out more about the company, click on http://umsskeldar.aero/.