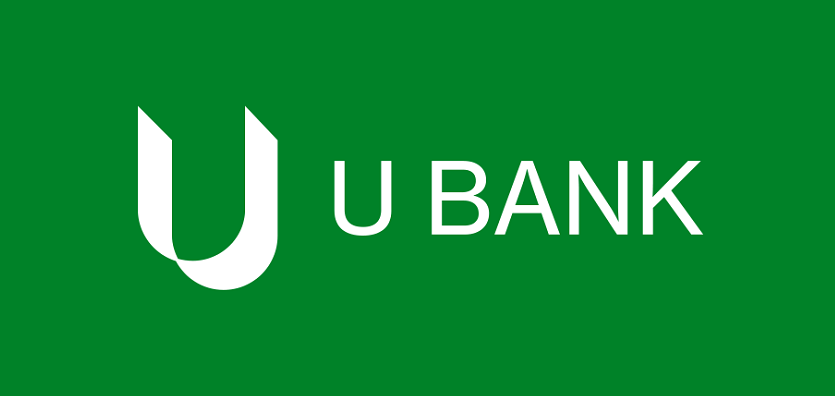 Mia, an Interactive Agent, debuts this week to give customers real-time support during the application process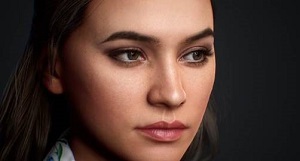 UBank has announced Australians will soon have access to the world's first digital home loan application assistant, powered by artificial intelligence (AI). Mia, short for My Interactive Agent, will begin taking customer questions in late February 2019, and aims to create a smarter, simpler home loan application experience.
Created in partnership with FaceMe, a leading provider of AI-powered 'digital humans' for customer service, Mia represents a leap forward in chatbot technology and gives a digital face to UBank's home loan experience.
"By bringing Mia to life, we're giving customers a whole new way to interact with their online home loan application and completely challenging the perception of a digital bank," said UBank CEO Lee Hatton.
Why Mia is unique
Mia is the ultimate UBank team member with in-depth product knowledge and a cheeky personality – even using fun gifs and animations during her chats. Customers will speak directly to Mia via their desktop or mobile device to ask her questions about the home loan application – anything from what's a variable rate to what classifies as an expense.
Customers will be able to speak to Mia day and night, and she will answer more than 300 of the most common questions customers have about the home loan application journey, so they will have a smarter, more connected experience. Her persona was crafted with the customer in mind – they want to talk to someone smart, empathetic, trustworthy and someone that doesn't use bank jargon.
Mia will complement UBank's home loan chatbot, RoboChat, and the Live Chat experience with UBank's advisors, to help customers apply for a home loan. To begin, Mia will be launched as a pilot to a selection of customers applying for a UBank home loan, with the view of her engaging with every customer who wants help during the application process.
"We're partnering with technology leaders all the time to build a diverse support ecosystem for our customers, and this partnership with FaceMe is a great example of this," said Hatton. "What we love about this opportunity with FaceMe is the chance to innovate in the digital space, staying true to our roots, but finding a new way to connect more deeply with our customers. It also helps that the FaceMe team is an awesome group of Kiwis."
FaceMe's CEO Danny Tomsett said: "Our vision is to enable leading companies like UBank to create more meaningful and valuable experiences for their customers. Mia offers an emotionally connected experience for servicing customers making an exciting and important life decision. We are very excited about the opportunity to work with UBank and further validate the evolution of digital customer experience."
Building UBank's AI capability
Mia is the third AI-enabled project from UBank, following the 2017 introduction of RoboChat, Australia's first chatbot to help customers with their home loan applications, and the 2018 roll out of RoboBrain, a one-stop portal of valuable information. These projects have delivered key successes for both customers and the UBank team, and are the foundation of Mia's development.
To date, AI-driven projects have been well received with 4 in 5 customers saying they're happy to use RoboChat. RoboChat has also answered more than 50,000 questions to date – roughly 86 questions per day since launch.
"We want to continue attracting customers but maintaining the same number of team members to support this ever-growing customer base," Hatton said. "That means we need to leverage key technologies like AI to tackle the typical questions customers ask, so we can free up our team to address the unique situations our customers need more support with, every day. We have a team of ultimate home loan specialists already and are super excited about Mia offering more even support to Team UBank and our customers."
To learn more about Mia, please visit www.ubank.com.au.
About UBank
UBank was launched in 2008 and was developed and is supported by the financial strength and global capabilities of National Australia Bank Limited (NAB). UBank is a fintech and provides simpler, better, smarter banking for its customers online and over the phone. UBank currently offers a range of products – competitive home loans, online savings accounts and range of Term Deposit accounts with competitive interest rates (which can be used by Self-Managed Super Funds). © UBank is a division of National Australia Bank Limited ABN 12 004 044 937 AFSL and Australian Credit Licence 230686.
For more information, visit: https://www.ubank.com.au
About FaceMe
FaceMe's Digital Assistant Platform is a next generation interface that combines the best customer experience influences from both man and machine, embodying the brand of an organisation and creating significant value through emotional connection, personalisation and consistency with end-users (something that has not been able to be achieved through digital channels previously).
Available as a platform with simple APIs, any Enterprise customer or chatbot product company can easily reimagine and create powerful customer experiences that extend across enterprise customer service, retail, healthcare, education and Government.
Website: https://www.faceme.com/
About: https://www.youtube.com/watch?v=adEWVL4PIjw
[1] UBank was awarded Best Online Bank 2017 in November 2017 by Mozo.