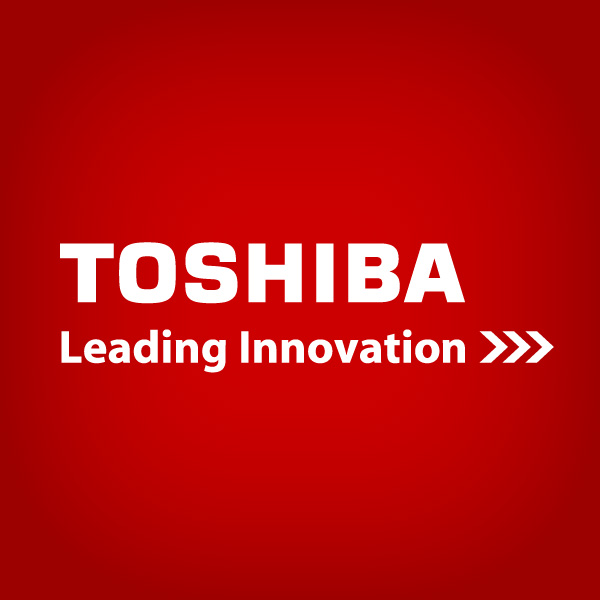 Toshiba has developed Bluetooth low energy 1 System-on-Chip (SoC) compliance with version 4.2 that reduces current to 50% that of current products2 for IoT devices driven by a small-sized coin cell lithium battery. By adopting an architecture configuration and analog circuit design suited to low power operation, current consumption of 3.2mA for receive (RX) and 3.5mA for transmit (TX)3 are achieved, considerably lengthening battery life. The SoC also integrates RF (Radio Frequency)4 matching networks, reducing the number of external components and contributing to downsizing of IoT devices. This technology will be presented at the 2016 IEEE Asian Solid-State Circuits Conference (A-SSCC) in Toyama, Japan, on November 8.
Recent rapid advances in IoT have realized wearable multi-functional IoT devices, such as smart watches and smart bands, that collect and manage a wide range of sensor information. Bluetooth low energy, developed specifically for low-power wireless communications, is used in many IoT devices to cut weight and extend battery life. In general, there is a trade-off between current consumption and radio performance—receiver sensitivity and transmission power—and conventional Bluetooth low energy SoC cannot satisfy both requirements at once. In order to use various types of usable batteries in wearable IoT devices, a Bluetooth low energy SoC with low current consumption, in the range of 3-4mA, is a major requirement. Although it is effective to include external components in a Bluetooth low energy SoC to shrink the size of the Bluetooth low energy device, degradation of receiver sensitivity and transmission power of a Bluetooth low energy SoC with built-in RF matching networks remains a problem, due to loss mismatch.
Toshiba has introduced three techniques to reduce Bluetooth low energy SoC current consumption: a receiver architecture configuration suitable for low current consumption; a highly efficient power management system; and low current RF design.
The receiver architecture introduces a local synthesizer that employs a frequency half that of a conventional receiver, reducing current consumption in the local oscillator. Although the architecture tends to be vulnerable to interference signals because of its complex frequency configuration, a high tolerance to interference is achieved by adopting frequency planning that can avoid folding from cellular signals.
In order to improve power loss in the regulators (LDO: Low Drop Out)5, LDOs are eliminated from the SoC. As performance degradation due to switching noise from a DC-DC converter is a concern, a phase locked loop6 is used to fix the switching frequency of the DC-DC converter and prevent interference with the band used by the Bluetoothlow energy.
In low current RF design, so that TX and RX can share a single voltage controlled oscillator (VCO), the frequency tuning range of the VCO must be significantly wide, which increases current consumption. By dividing the VCO for the TX and the RX to narrow the required frequency tuning range for each VCO, low current consumption is achieved. In addition, a switching amplifier technique is introduced in the power amplifier to reduce current consumption.
By adopting these low current techniques, Toshiba's Bluetooth low energy SoC reduces operating current consumption, to 3.2mA for the RX and 3.5mA for the TX while improving radio performance; in the RX sensitivity is −93 dBm and output power 0 dBm. Furthermore, by integrating all RF matching networks in the SoC, which is fabricated with the 65 nm CMOS process, the external component count can be reduced to seven from the 19 required by Toshiba's current product.
Toshiba will adopt this new current consumption technology in Bluetooth low energy products scheduled to start mass production this December 7.
About Toshiba Corporation
Toshiba Corporation, a Fortune Global 500 company, channels world-class capabilities in advanced electronic and electrical product and systems into three focus business fields: Energy that sustains everyday life, that is cleaner and safer; Infrastructurethat sustains quality of life; and Storage that sustains the advanced information society. Guided by the principles of The Basic Commitment of the Toshiba Group, "Committed to People, Committed to the Future", Toshiba promotes global operations and is contributing to the realization of a world where generations to come can live better lives.
Founded in Tokyo in 1875, today's Toshiba is at the heart of a global network of 550 consolidated companies employing 188,000 people worldwide, with annual sales surpassing 5.6 trillion yen (US$50 billion). (As of March 31, 2016.)
To find out more about Toshiba, visit www.toshiba.co.jp/index.htm