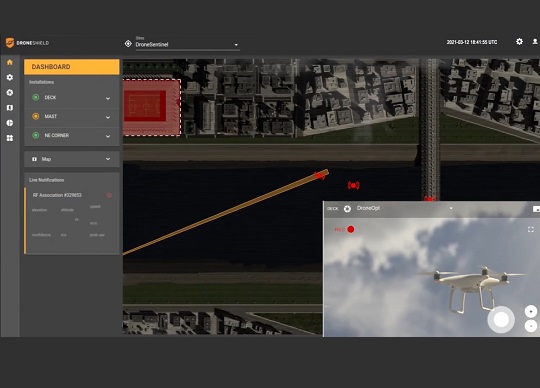 DroneShield Ltd has released a video of the TIPS-C system by its C-UAS vehicle partner Trakka Systems.
Trakka's Interceptor Package Solution for Counter Terror (TIPS-C) is a new breed of mobile, total mission management for the rapidly evolving threat of Unmanned Aircraft Systems (C-UAS).
The TIPS-C is sophisticatedly capable of detecting, identifying, and automatically tracking drones of any size while dismissing other moving objects. This one-of-a-kind capability all but eliminates the false positives that challenge other systems, saving valuable time amid imminent threats. The TIPS-C, mounted on a mobile platform, provides early covert detection and defeat counter-solution to the ever-present UAS hazard.
The solution is powered by DroneShield's DroneSentry-C2 Command and Control software platform, integrating a common operating picture for drone detection and tracking within the immediate airspace, as well as providing an extensive reporting suite. The TIPS-C uses and enhances Trakka's TrakkaCam and DroneShield's RadarZero sensors and DroneOptID optical AI/ML software, effectively combined to create an exceptional joint-capability drone detection and tracking system.