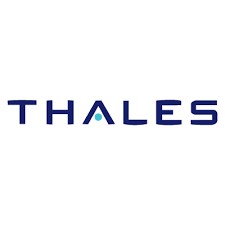 Thales and Mint Payments Limited have announced that Thales payShield hardware security modules (HSMs) provide high assurance encryption and key management to secure Mint Payments' mobile payments solutions.
Thales payShield HSMs are designed specifically for the payment industry securing card issuing and payment processing applications. Mint Payments offers a complete and modular solution for mobile card acceptance, including a mobile payments platform, mobile point-of-sale (mPOS) solution and developer toolkits. Together with payShield HSMs, Mint Payments is able to deliver a proven bank-grade payments infrastructure that meets PCI, EMV and card scheme standards and certifications.
Matt Challingsworth, head of product at Mint Payments says: "Thales' long standing experience with payment system security and its proven integration with our card readers safeguarded our development risk and enabled fast delivery to market for our products. The Thales payShield software had all the functions and flexibility we required so we didn't need to build custom functionality. This simple integration enabled us to deliver live deployments of market leading mPOS features within weeks rather than months resulting in our ability to expand card acceptance in a flexible and secure way and deliver clear benefits for customers."
Cindy Provin, president Thales e-Security Inc., says: "The proliferation of mobile devices such as smartphones and tablets not only gives consumers more choice, but also dramatically expands the payments ecosystem. But these new processes create new security vulnerabilities – with untrusted devices communicating over untrusted networks. As a payment technology leader, Thales is working with innovators such as Mint Payments to deliver the same high levels of security to the mobile world as have become commonplace in the traditional in-store fixed terminal environment ."
Read the case study: https://www.thales-esecurity.com/knowledge-base/case-studies/mint-payments
Visit us at Cartes Secure Connexions, Stand 4K078, Paris Nord Villepinte, France, 17-19 November 2015
For industry insight and views on the latest key management trends check out our blog www.thales-esecurity.com/blogs
Follow Thales e-Security on Twitter @Thalesesecurity, LinkedIn, Facebook and YouTube
About Mint Payments Limited
Mint Payments Limited is a leading omni-channel payments solutions provider that utilises bank grade enabled technology and infrastructure on various POS, mobile and tablet devices and online interfaces. Mint Payments has an innovative payments technology and transactions processing platform that integrate business processes to service credit and debit
card payments across multiple markets and multiple channels. Headquartered in Sydney, Australia with offices and operations in Singapore and Auckland, Mint Payments delivers simple, fast, secure and flexible payment processing solutions to help businesses and organisations of any size grow. www.mintpayments.com
About Thales e-Security
Thales e-Security is a leading global provider of trusted cryptographic solutions with a 40-year track record of protecting the world's most sensitive applications and information. Thales solutions enhance privacy, trusted identities, and secure payments with certified, high performance encryption and digital signature technology for customers in a wide range markets including financial services, high technology, manufacturing, and government. Thales e-Security has a worldwide support capability, with regional headquarters in the United States, United Kingdom, and Hong Kong. www.thales-esecurity.com
About Thales
Thales is a global technology leader for the Aerospace, Transport, Defence and Security markets. With 61,000 employees in 56 countries, Thales reported sales of €13 billion in 2014. With over 20,000 engineers and researchers, Thales has a unique capability to design and deploy equipment, systems and services to meet the most complex security requirements. Its unique international footprint allows it to work closely with its customers all over the world. Positioned as a value-added systems integrator, equipment supplier and service provider, Thales is one of Europe's leading players in the security market. The Group's security teams work with government agencies, local authorities and enterprise customers to develop and deploy integrated, resilient solutions to protect citizens, sensitive data and critical infrastructure.
Drawing on its strong cryptographic capabilities, Thales is one of the world leaders in cybersecurity products and solutions for critical state and military infrastructures, satellite networks and industrial and financial companies. With a presence throughout the entire security chain, Thales offers a comprehensive range of services and solutions ranging from security consulting, intrusion detection and architecture design to system certification, development and through-life management of products and services, and security supervision with Security Operation Centres in France, the United Kingdom and The Netherlands.