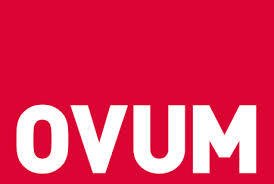 Webinar: Telcos as an intelligent provider: Monetizing "consumer intelligence" in a connected world
The world is increasingly connected with the dramatic proliferation of smart devices from phones to wearables. Consumers have openly embraced them and, while telcos have successfully monetized the initial explosion in data consumption, this surge in data traffic has placed a massive strain on the existing network infrastructure.
November 18, 2014 at 2pm SGT and 6am GMT
Time: 2pm Singapore | 3pm Tokyo | 5pm Sydney | 11.30am Mumbai | 6am London | 7am Berlin | 1am New York | 10am Dubai | 12am Chicago | 10pm Los Angeles | 4am Sao Paulo | 8am Johannesburg | 10pm San Francisco | 9am Moscow | 8am Helsinki.
Adrian Ho will be covering the following topics:
The Smarter World What's the impact on telecom services providers? Is the opportunity greater than the pain/challenges?
Future Connected Nations What are the areas of opportunities for telcos? What're the building blocks to successfully build a mobile digital content strategy in a connected world?
Telcos as the intelligent provider How can telcos monetize "consumer intelligence" better? What are the geospatial proximity based solutions out there that telcos should look into?
Best of breed infrastructure What are the investments/technologies that telcos need to invest in to build a highly secure and scalable infrastructure to support this area of growth.
Robert Pizzari from F5 will be covering the following:
Changes in the Mobile Communications Landscape
How can Telco's differentiate
Focus on the User experience
Differentiated and Flexible Service Offerings