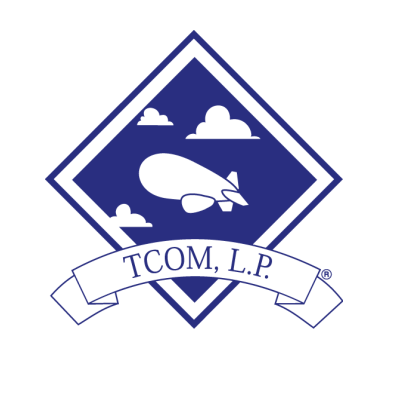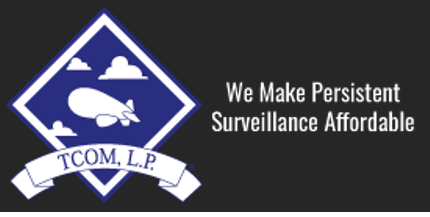 TCOM, LP has unveiled and demonstrated its innovative ISR solutions for Rapid Surveillance Communication Restoration for Urban Defense Operations at the 2016 Thunderstorm Conference held at Fort AP Hill in Fredericksburg, VA on July 26-28, 2016.
TCOM has demonstrated how its lighter-than-air tactical aerostat platforms can leverage innovative ISR applications powered by its strategic partners: Logos, L3 Webcam, and Lociva; from providing high-definition wide area imagery (WAMI) to precision geospatial-location sensors for persistent surveillance, to enabling the latest 4G LTE cellular coverage in times of emergency.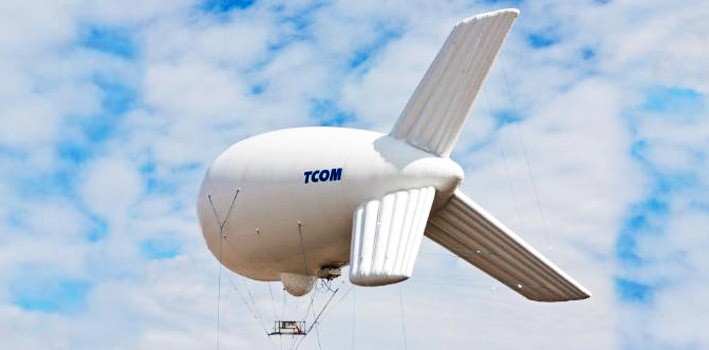 For domestic terrorism situations, domestic response units must be prepared to rapidly respond to terrorist threats to establish persistent surveillance swiftly with maximum interoperability and real-time Intelligence, Surveillance and Reconnaissance insights for commanders on the ground. First Responders need to assess situations swiftly to determine the scope of what they are dealing with, where they might be located, differentiate who in the area might be a potential threat and evacuate civilians.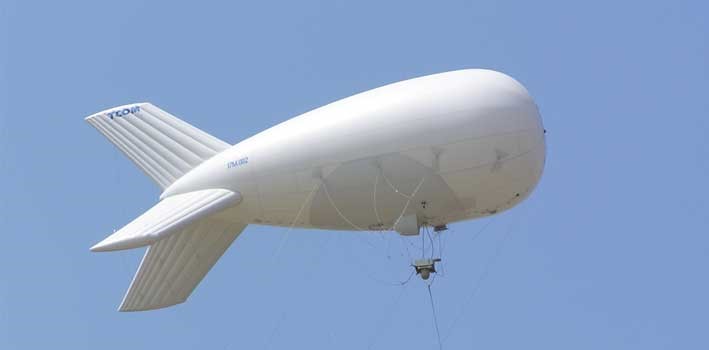 For disaster relief situations, the recent fires in Western Canada, as well as annual hurricanes and other natural disasters, are instances where Wide Area Motion Imagery deployed at a high elevation would be extremely useful. Technologies designed for the battlefield are perfectly suited to address threats to the homeland and can be applied to solve and alleviate the duties of domestic first responders.
Specifically, TCOM's aerostats will demonstrate the use of Logos' Simera Wide Area Motion Imagery (WAMI) technology that can monitor an entire city-sized area at once, detecting vehicles and moving dismounts in real-time. In addition, Simera provides operators with a readily accessible digital video recording of the entire field of view for further analysis.
TCOM will also demonstrate L3 Wescam's MX-10 Electro-Optic/Infrared Full Motion Video (EO/IR FMV), a Fully Digital, High Definition, Multi-Sensor, Multi-Spectral Imaging System that is engineered with large-aperture, long focal length optics and patented four-axis gimbal technology to deliver outstanding stabilization and GEO-location performance, further enabling superior imagery from digital line of sight and beyond line of sight to be captured. Additionally, the system's superior detection, recognition and identification range performance enables the end user to perform precision engagements from longer standoff ranges.
TCOM's Rapid Surveillance Communication Restoration will also demonstrate how it can instantly provide cellular 4G LTE coverage in adverse conditions through LOCIVA's Nokia Networks, which provide Carrier Grade Radios. As a partner to Nokia Networks, LOCIVA is able to offer the latest 4G LTE carrier-grade radio access through the EdgeCentrix Network Core, which offers interoperability and Advanced LTE features; such as calling, Wi-Fi and data.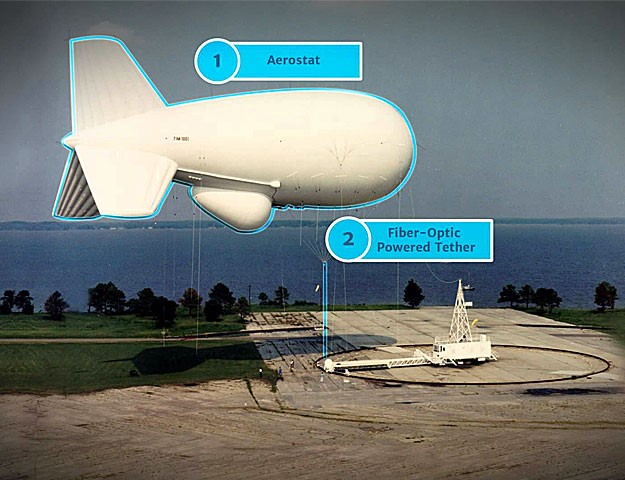 TCOM's work with L3, Logos, and Nokia comes together to create a perfect platform to keep civilians safe, monitor disaster situations, and aid in the rescue of those in need. By utilizing their technology on TCOM's aerostat platform, first responders are given the very best chance of success.
Empowered by TCOM's Rapid Surveillance Communication Restoration Aerostat platform, urban defense and law enforcement authorities will be better equipped to respond to disaster relief and search and rescue. It will also provide security officials with better situational awareness during incidents of crowd control, and help them track hostile adversaries. TCOM's Aerostats allow local security leadership to efficiently oversee their field of responsibility and allocate the necessary resources quickly, in response to potential problems.
About TCOM, LP:
TCOM, LP is a global leader of Intelligence, Surveillance & Reconnaissance (ISR) solutions of Lighter-Than-Air Persistent Surveillance Tethered Aerostat platforms for Air, Maritime and Land. For over 40 years, the company's pioneering innovations have defined the persistent surveillance and Lighter-than-Air industries. By blending leading edge technology, manufacturing and field operation capabilities, TCOM has provided ISR systems for United States and foreign governments with complete persistent surveillance capabilities. Our systems are in use around the globe including theaters of combat in Iraq and Afghanistan. TCOM's delivered systems include fixed-site deployments, fully transportable systems and specialized sea-based deployments. TCOM's headquarters is based in Columbia, MD and the Manufacturing & Flight Test Facility is located near Elizabeth City, NC. TCOM is the only company in the world devoted to cost-effective LTA surveillance solutions with in-house aerostat and airship manufacture, assembly, flight test and training capabilities. Learn more at http://www.tcomlp.com