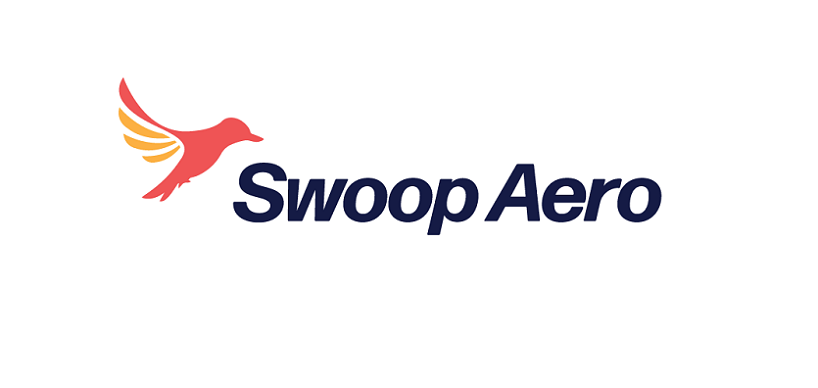 Written by staff writer.
Melbourne-based SwoopAero has plans to step up its drone operations in Australia after spending the past five years building a logistics network transporting essential medical supplies in developing nations.
SwoopAero has built its integrated drone platform around the Kite, a battery-powered eVTOL unmanned aerial vehicle (UAV) that can fly at 122 kilometres per hour carrying six kilograms of cargo for 80 kilometres, or as far as 225 kilometres carrying 1 kilogram. The Kite performs well in various missions, including conservation and wildlife monitoring, coastal patrols, and disaster and area mapping. However, SwoopAero is building its reputation on the back of fast medical transport, namely flying pathology, pharmaceutical, vaccines, and blood supplies in and out of remote environments.
In 2019, in partnership with Washington-based NGO VillageReach and with funding from various sources, including the Bill and Melinda Gates Foundation, SwoopAero's Kite UAVs began delivering essential vaccines, syringes, medicines, and other supplies to the Democratic Republic of Congo's Equateur province. Children got immunisations, and pathology samples got ferried out.
The same year, Swoop Aero took over a USAID Global Health Supply Chain Procurement and Supply Management project in northern Malawi. Across nine months in 2020, SwoopAero completed 5,831 operational drone flights in the area, delivering 62,899 vaccines, including for TB, diphtheria, measles, and polio, and transporting almost 10,000 pathology samples.
"Four and a half million people on the African continent get all of their medical supplies delivered by our drones operated from Australia and built in Melbourne," said SwoopAero CEO Eric Peck, a former Royal Australian Air Force C130J Hercules captain.
SwoopAero also operates in Mozambique and Vanuatu, where their drones deliver on-demand vaccines, pharmaceuticals, test kits, and other supplies. Approximately one-third of Vanuatu's inhabited islands don't have useable airstrips. Until SwoopAero came in, small and unsafe boats often ferried medical supplies between these islands.
The company aims to provide the world's leading technology platform for sustainable and scalable drone logistics. "Our core goal is to have our integrated drone logistics network reach one billion people by 2030," says Peck.
In 2021, SwoopAero began operating its drones out of Goondiwindi, 350 kilometres west of Brisbane. The Kites delivered prescription medication to patients living on outlying properties. Late last year, the company signed an agreement with the Mater Group in Queensland to fly pathology samples from the Moreton Bay islands to Mater Pathology testing labs, shaving six hours off current transportation times.
Backed by AUD1.8 million in federal government funding, it is expected that once the flights begin, the Kite drones will ferry 80,000 pathology samples a year from patients living on Stradbroke Island, Russell Island, Macleay Island and other Moreton Bay islands.
"Future initiatives could include the delivery of medicines to aged care homes by Mater Pharmacy," said Peck. "Making people feel comfortable with the introduction of new technologies is very important to us. One of the reasons we've been successful is that we've always maintained a strong sense of engagement. If people support what you are doing, it makes the operation far easier."