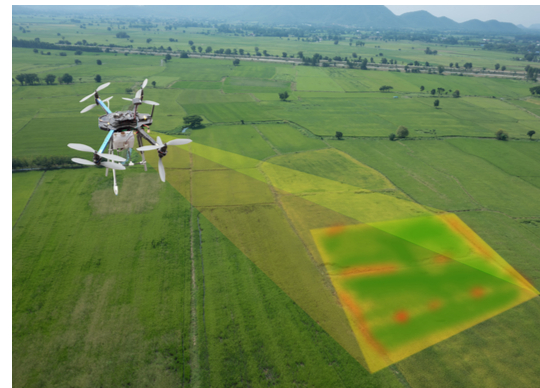 Swoop Aero has announced it has obtained approvals from Australia's Civil Aviation and Safety Authority (CASA) to operate their drone logistics Remote Operations Centre (ROC), allowing them to remotely pilot up to five aircraft across three continents beyond visual line-of-sight (BVLOS). This means pilots can now remotely operate their delivery drones beyond the physical view of the aircraft.
Announced at the AWS Summit 2022 in Sydney, the CASA-approved ROC will permit Swoop Aero to operate like an international airliner, centralising resources in one facility for visibility and network operations efficiency globally. Over the coming months, the ROC can allow Swoop Aero to scale up operations with much higher ratios of remote pilots to remotely piloted aircraft, specifically, 30 aircraft to one pilot.
Swoop Aero expects to have approved BVLOS drone logistics in Queensland and Victoria by the end of 2022. Pilots will be able to undertake routine and emergency transportation of essential health supplies and marine ecology and surf rescue management.
"CASA's approval to operate drones through the Remote Operations Centre marks a significant milestone for Swoop Aero," said Eric Peck, CEO of Swoop Aero. "Using AWS increased our scalability and delivery, and the direct support from the AWS team was key to our success over the past two years. As a result, we improved delivery speed, accessibility, availability of health supplies, and patient outcomes."
"We're pleased to support Swoop Aero as they develop their technology infrastructure and digital twins to operate drone logistics at scale," said Ben Thurgood, APJ Head of Industry Solutions Architecture at AWS. "This infrastructure helps Swoop Aero to remotely deliver essential health supplies in safer and more reliable ways. We're proud to help the team address some of healthcare's biggest supply chain challenges through evolving drone logistics combined with our cloud capabilities."
Swoop Aero will continue to use the ROC as an educational resource to train and upskill new pilots globally. This training initiative includes working with organisations like the African Drone and Data Academy (ADDA) to recruit and train new crew members to progressively scale up network operations across Malawi, DR Congo, Mozambique, Namibia, and Sierra Leone.
Zachary Kennedy, Swoop Aero's Chief Regulatory Officer, added, "The ROC will serve as an important function to foster complete visibility of drone operations. From a regulatory perspective, the ROC ensures Swoop Aero is meeting the highest aviation and safety standards at a global level."