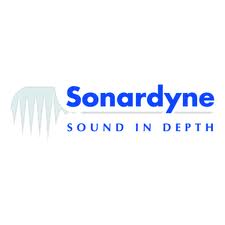 Sonardyne International has announced that Subsea Technology and Rentals Ltd (STR), has become the first company to invest in their new 'Syrinx' Doppler Velocity Log (DVL). The order for two 4,000 metre depth rated units was placed at the recent Ocean Business exhibition in Southampton in response to demands from STR's customers globally for a DVL that is capable of providing high integrity, high performance navigation over a wide range of altitudes and seabed types.
Sonardyne is well known for its market leading subsea acoustic and inertial navigation systems. The introduction of Syrinx, its first ever DVL, is a natural extension of the company's existing 6G and SPRINT product lines and follows a major research and development program aimed at creating a new performance benchmark for 600 kHz DVLs.
Syrinx differs from other DVLs through its use of fully linear signal processing, low noise electronics and adaptive bottom lock. These features enable Syrinx to operate at altitudes over 50 percent higher than conventional 600 kHz DVLs with the high resolution performance of a 1200 kHz DVL, all whilst navigating over undulating and challenging terrain of any type.
Alongside its class-leading precision and accuracy, STR identified Syrinx's concurrent Ethernet and serial output capability as a feature that will have considerable appeal to its customers. It means that Syrinx can be employed as a standalone DVL, as part of an integrated navigation system, or perform both functions at once, allowing both vehicle pilots and survey teams to simultaneously share the output from Syrinx. This will return both operational costs savings and savings in vehicle payload space.
Syrinx has been designed to be easy to install, set-up and use and can make use of existing DVL mounting arrangements on host vehicles. Available in depth ratings up to 6,000 metres, STR selected the 4,000 metre rated, corrosion resistant titanium model for their rental pool. This decision will ensure compatibility with the next generation of Work-class ROVs which are being designed, built and equipped for 4,000 metre operations.
When it comes to ownerships costs, STR will benefit from the fact that Syrinx has factory replaceable 'capsule' transducers that can be individually replaced should they become damaged during normal operations. With other DVLs, repairing damaged transducers typically involves replacing the entire transducer assembly; an expensive option if only one transducer actually needs replacing.
Barry Cairns, VP Sonardyne Europe and Africa said, "STR trust our solutions and our ability to deliver high performance underwater navigation technology that is always a step-ahead of its rivals. Although our Syrinx DVL was launched just a few weeks ago, STR has been quick to realise the technical and commercial advantages it offers."
Speaking during the Ocean Business event, Scott Johnstone, Managing Director for Subsea Technology and Rentals commented, "We have been working with Sonardyne for around 20 years now. We consider their technology low risk and are excited about being the first company in the world to offer Syrinx DVLs to rent." He added, "We're now able to source even more of our subsea navigation technology from one company which equates to obvious service and support advantages for us. We anticipate great demand for our Syrinx DVLs in the subsea construction market once we take delivery of them later this year."
For more information on Syrinx, please click here