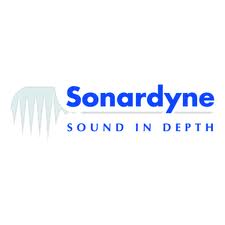 Sonardyne International Ltd., UK, has announced that Forum Subsea Rentals (FSR), a global provider of rental equipment to the offshore and marine industry, is to substantially increase its stock holding of Sonardyne 6G Long BaseLine (LBL) acoustic positioning technology. The order for an undisclosed sum was confirmed on the opening day of Subsea Expo 2015, Europe's largest annual subsea exhibition and conference, which is taking place from the 11th to the 13th of February in Aberdeen.
The consignment of 6G products due for delivery to FSR is extensive and includes high specification Compatt 6 transponders, RovNav 6 and Dunker 6 transceivers and iWand portable test and configuration devices. The new equipment will replace the previous fifth generation LBL equipment held by Forum Subsea Rentals in their Aberdeen rental pool and will be available to support oil and gas field development projects worldwide.
6G products incorporate Sonardyne's ultra-wideband width digital ranging and telemetry protocols that were developed to increase the precision, speed and reliability of subsea positioning operations. The technology has been proven to deliver significant operational savings, allowing all manner of survey and construction tasks to be completed in less time, and with less risk, than was previously possible. In 2014, Sonardyne 6G was awarded the Queen's Award for Enterprise in Innovation, the highest award a UK business can receive.
Commenting at Subsea Expo 2015, Richard Main, Forum's Global Asset Manager for Subsea Rentals said, "As one of the first rental companies to invest in 6G when it hit the market in 2010, Forum Subsea Rentals, and DPS before it, has continued to invest heavily in the product line. Last year we witnessed huge demand for 6G equipment, specifically instrumented Compatts. This investment will ensure that we are well placed to meet the needs of our customers across the globe and further reinforce Forum Subsea Rentals as one of the biggest suppliers of this technology in the rental market."
Dan Williams, Sales Manager at Sonardyne said, "6G continues to set the benchmark for construction survey operations. Its versatility, ease of use and reliability in the field ensures that it is always in high demand within the rental market. We're delighted to kick off our participation at Subsea Expo with such positive news."
Above: Pictured on the opening day at Subsea Expo 2015 in Aberdeen: Richard Main, Global Asset Manager, Forum Subsea Rentals (Left), Barry Cairns, VP Sonardyne Europe and Africa (Right)