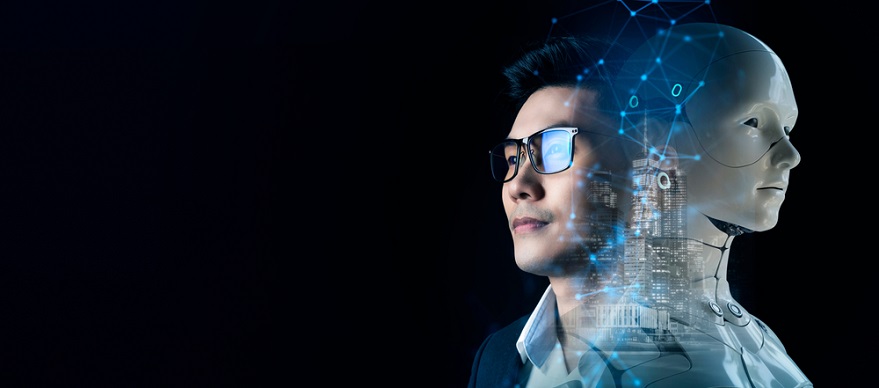 Written by staff writer.
Roman Quaedvlieg, former Australian Border Force commissioner and now a non-executive director at Codec Security Ventures Australia, says robotics is at an inflection point where the engineering behind the hardware and the software driving it have evolved to a point where contemporary robotics can offer both functionality and utility.
Quaedvlieg told a MySecurity Media drones and robotics webinar this week, as a precursor to the Indo-Pacific Space and Earth Conference next month in Perth,  that considerable sophistication has developed around robotic engineering. "We're very much of the view that robots as a service are at the cusp of a very fast evolution and trajectory," he said.
That evolution includes dexterity – Quaedvlieg cites the example of robots being able to shave people who cannot perform that everyday task themselves. But the engineering also includes tapping into how humans behave around robots.
"Robots can be quite intimidating to human beings," said Quaedvlieg. "There's a psychosocial analysis of the way humans, that is, consumers of robots, interact with robots, is called the uncanny valley effect. It's imperative the context of robotics, if you want them to be functional, particularly in a context of security, where the robots are interacting with humans, or around them, that there's some movement away from that uncanny valley."
While the sophistication around robotics engineering has developed, so to has what Quaedvlieg calls "the smarts" driving the robots. He talks about how contemporary robotics integrates with other existing systems, machine learning, and AI. "The smarts you see in robots are very, very evolved," he said. Referencing robotics's role in security, Quaedvlieg said unobtrusive robots designed not to unsettle people "can now pick up on a whole bunch of things."
Using the example of robotic products manufactured by Codec, Quaedvlieg says they can contain inbuilt sensors that measure humidity, WiFi strength, temperature, and airborne chemicals. Not all of these things are necessarily security-related, but they are inputs that customers can use to help manage an environment.
"A robotics customer may want facial recognition, anomaly detection, fast movement detection, heat censoring, or whatever. We can switch the analytical software on and off and deliver customers the feed and data they want," said Quaedvlieg, whose enthusiasm of robotics is obvious.
Ben Chia, co-founder and business development lead at Singapore-based KABAM Robotics, told the webinar that he agreed that the world is transitioning regarding robotic technologies, especially their applications in a security environment. "Robotic solutions will be an integral part of the next generation integrated security environment, and powering the transition from what we call reactive security to proactive detection and prevention," said Chia, whose business manufactures what he calls "service" robots, a benign term for robots that deploy into security roles, and has customers in Singapore, Hong Kong, and Australia.
Chia also agrees with Quaedvlieg's view that the "magic" in robotics is in its software. However, the former ABF commissioner says there are still some barriers to the widespread adoption of robots that go beyond innate human resistance. That includes placing robots into roles traditionally performed by humans. However, he says technological advances across many fields contribute to changes in where and how people work, and robots are simply one part of this broader trend.