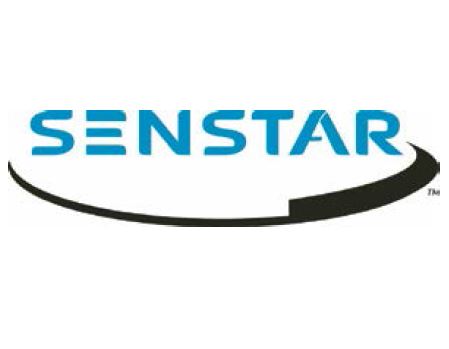 A simplified intrusion detection solution for sliding and swinging gates

Senstar is pleased to announce the FlexZone Wireless Gate Sensor which is designed to secure sliding and swinging gates and complements the coverage of the FlexZone ranging fence-mounted sensor.
The FlexZone Wireless Gate Sensor is an accelerometer-based device that detects attempts to open, cut, climb, or otherwise break through a sliding or swinging gate. The compact, all-weather sensor module is attached directly onto the gate fabric and transmits alarm data to a nearby FlexZone processor over an encrypted link. An ultra-low-power device, the sensor module is powered from its built-in solar panel and/or internal batteries, eliminating the need to route cables from the fence to the gate and simplifying maintenance.
"The FlexZone Wireless Gate Sensor addresses the long-standing challenge of installing and maintaining sensor cables on sliding and swinging gates," said Senstar's Vice President of Engineering Jeremy Weese. "It can be used on any gate material and since it is separate from the cable-based system, it can be tuned to the specific construction of the gate, allowing for more accurate detection of intrusions."
The FlexZone Wireless Gate Sensor consists of two main components: the sensor module and a receiver card installed inside a FlexZone processor. The sensor module analyzes vibration, motion and position data. It transmits intrusion and supervision alarms, power levels, RF link status, and auxiliary input state to the receiver card over the encrypted wireless link. The module also includes an auxiliary input cable for monitoring gate latch contacts and/or other on-gate security equipment.
For a demonstration of the FlexZone Wireless Gate Sensor and the FlexZone ranging fence-mounted sensor, visit Senstar at Booth 309 at ASIS from September 28 – September 30. Also check out Senstar's other exciting products: FiberPatrol, our ranging fiber system which provides pin-point detection for long perimeters; Tungsten, our new cyber security Ethernet switch; and OmniTrax, our award-winning ranging buried cable detection sensor.
About Senstar Corporation
Senstar, the trusted innovator safeguarding people, places and property, has been manufacturing, selling and supporting the world's largest portfolio of perimeter intrusion detection sensor technologies for more than 30 years. Senstar is also a leading provider of life safety / emergency call solutions, as well as of a new line of solutions that protect security networks against cyber threats.
www.senstar.com www.YouTube.com/SenstarCorp Twitter: @SenstarCorp