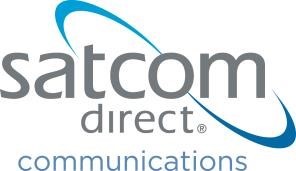 Satellite Beach, FL / June 12, 2014 – Satcom Direct Communications (SDC), the government/military services branch of Satcom Direct, will p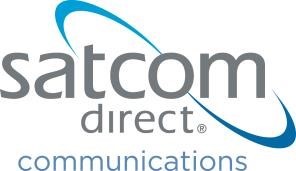 rovide Global Xpress  services to the U.S. government.
Satcom Direct has been an Inmarsat partner since 1997 and is presently one of the company's largest aviation services providers. In their most recent partnership, Satcom Direct Communications has now been appointed a Value Added Reseller by Inmarsat, the leading provider of global mobile satellite communications services, for its ground-breaking Global Xpress mobile broadband satellite network. Specifically, Satcom Direct Communications is authorized to market Global Xpress Subscription Services to the aeronautical sector of the U.S. government market. An ideal tool for those needing maximum connectivity in conjunction with maximum mobility, Global Xpress is a perfect fit for the military, first responders and other government operations.
"SDC is honored to be a partner of Inmarsat and to showcase Global Xpress and its benefits to the U.S. government," said David Greenhill, Satcom Direct president. "Global Xpress is an ideal solution for those who must have reliable communications in support of mission critical operations in the most challenging environments."
"We see strong opportunities for Global Xpress in the U.S. government aero market, specifically for VIP and AISR (Airborne Intelligence, Surveillance and Reconnaissance)," said Peter Hadinger, president of Inmarsat's U.S. Government Business Unit . "With Satcom Direct Communications as part of our Global Xpress team, we're confident that we have a strong partner and the right resource to demonstrate the power and functionality of our game-changing new service to the U.S. government."
Global Xpress is the world's first globally available Ka-band mobile broadband satellite network, providing very high bandwidth services to end-users on land, at sea and in the air, delivered through a resilient, secure waveform that is optimized for mobility. It integrates seamlessly with Inmarsat's current L-band network.
Inmarsat-5 F1, the first Global Xpress satellite, was launched in December 2013 and is on course to enter commercial service in Q3 2014.