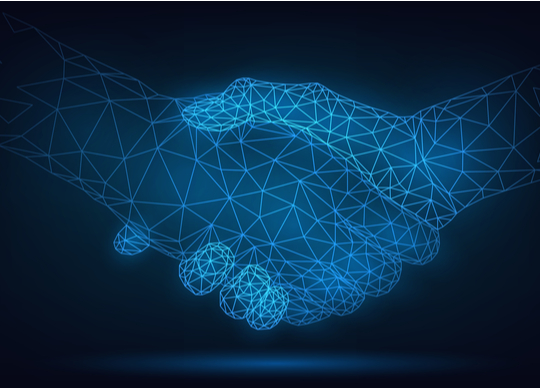 Safetrust and Cobalt Robotics have announced the companies have integrated Cobalt's robotics with the Safetrust sensor ecosystem. The partnership allows Cobalt robots to connect with the Safetrust ecosystem of security offerings.
"Safetrust is a pioneer in identity, utilizing technology to offer employees safe, frictionless movement throughout their spaces," said Mike LeBlanc, President of Cobalt Robotics. "Our robots provide the same comfortable and effective solution for companies around the world. We're proud to continue building the future of security with Safetrust."
"We are proud to support Cobalt in its critical mission to create advanced robotics, particularly for keeping spaces safe and secure, aligning with our vision of connected, seamless access," said Deon Chatterton, VP of Product Management for Safetrust. "It becomes more than just a robot opening a door. A robot can integrate with a larger identity ecosystem, providing on-demand identification, like employee onboarding, visitor credentialing, mustering, detecting unauthorized people and resources in active shooter scenarios, and more."
Cobalt's Remote Guarding Service Solution includes robots with over 60+ sensors including day-night cameras, 360-degree cameras, thermal cameras, depth cameras, LIDAR, and badge reading capabilities. Using machine learning, semantic mapping and novelty detection, the robot can independently identify and flag security-relevant anomalies like people, sounds, motion, doors and windows and missing assets. Each robot has a screen for communication between remote security specialists and people on-site.
In the event of an incident, Cobalt's security specialists provide human assistance for complex situations. They will triage the incident, contact appropriate personnel and report back to the security team 24/7/365 based on collaboratively established post orders. They can also provide two-way video from the robot to greet employees, request badge credentials and ensure guest check in.