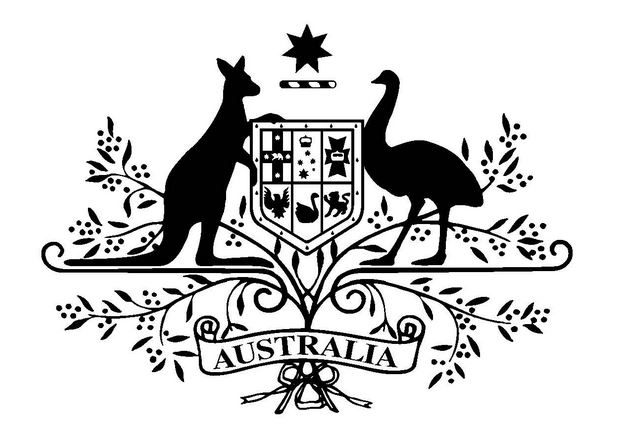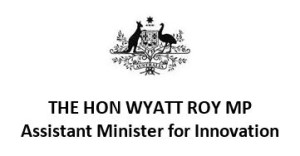 Assistant Minister for Innovation Wyatt Roy says a Queensland company's round-the-clock robotic sprayers have the potential to revolutionise farming.
Speaking at the launch of SwarmFarm's machines near Emerald, central Queensland, Mr Roy said the invention underscored the role of innovation and technology in the future of agribusiness.
The project recently received commercialisation support under the Australian Government's Entrepreneurs' Programme.
"The Turnbull Government's $1.1 billion National Innovation and Science Agenda is aimed at seizing exciting new opportunities to become a regional – even a world – innovation leader," Mr Roy said.
"Farming and agriculture do not stand apart from that vision. In fact, this development by SwarmFarm captures a central plank of the government's drive towards innovation: collaboration between industry, research, the private sector and the government to commercialise our great ideas.
"Farmers Andrew and Jocie Bate have partnered with Queensland University of Technology, University of Sydney's Centre for Field Robotics and attracted backing from a number of sponsors.
"It shows that with the right collaborative spirit and a new approach to embracing risk, innovation can reap great advantages in traditional industries and in rural Australia."
Mr Bate said SwarmFarm's robots were lightweight, nimble and able to "talk" to each other – "multiple robots working co-operatively together in a swarm".
They used targeted infra-red beams to spray herbicides. Future applications included harvesting, fertilising and spraying pesticides.
"We've been on the most amazing journey to go from concept to a university project to startup and now to launch," Mr Bate said.
"We've put in the hard work over a number of years to get where we are today and we're so excited to finally reach this commercial launch stage, which coincides with the federal government's focus and policies on innovation and startups.
"This is about new techniques and new farming systems that allow the agricultural industry to produce higher yields, grow more efficient crops and reduce inputs such as herbicides and fertilisers.
"This new farming system will also have great benefits for the environment and the Great Barrier Reef, because it will reduce run-offs by using fertilisers and herbicides more efficiently and with more precision.
"There are still many challenges and problems to be solved but with the great team we have here at SwarmFarm and the support of the Australian Government, our sponsors and our research partners, we are confident that these benefits will be realised.
"SwarmFarm has global aspirations and we intend to be in every state of Australia by the end of 2017."