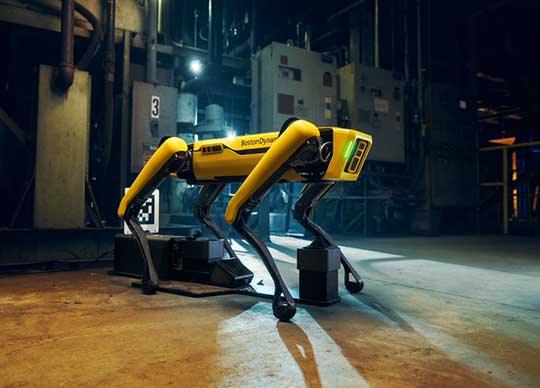 By Staff Writer
Amazon CTO Werner Vogels has announced AWS will have an increasing focus on robotics technologies.
The new AWS Robotics Startup Accelerator is open to robotics hardware and software startups. The accelerator, which AWS is running with MassRobotics, offers a range of benefits including hands-on training with AWS robotics solutions, and up to $10,000 in promotional credits to use AWS IoT, Robotics, and machine learning services. MassRobotics will support select startups with an intensive, four-week advanced curriculum specially designed to accelerate their growth using AWS.
Startups accepted into the program will consult with AWS and MassRobotics industry experts on business models and with AWS robotics experts for help overcoming technological blockers. Participants will gain additional knowledge through mentoring from robotics domain experts and technical subject matter experts. To get ready for life after the accelerator, startups will also get business development and investment guidance from MassRobotics, and co-marketing opportunities with AWS via blogs and case studies.
AWS IoT RoboRunner is a new robotics service that makes it easier for companies to build and deploy applications that help fleets of robots work seamlessly together. Building on the same technology used in Amazon fulfillment centers, it's now being made available to all developers to build advanced robotics applications for their businesses.
In the AWS IoT RoboRunner users can download the Fleet Gateway Library to develop integration codes for connecting robots and WMS systems to send and receive data from individual robot fleets. Users can also develop the first robotics management application using the Task Manager Library and deploy Task Manager codes as an AWS Lambda function and Fleet Gateway codes on-premises as an AWS IoT Greengrass component.
To enable a single-system view of the robots, status of the systems, and progress of tasks on the same interface, AWS IoT RoboRunner provides APIs that let users build a user application. AWS IoT RoboRunner provides sample applications for allocating tasks to robot fleets to get started quickly. Users can then customize the task allocation code with business requirements that align to the use case.