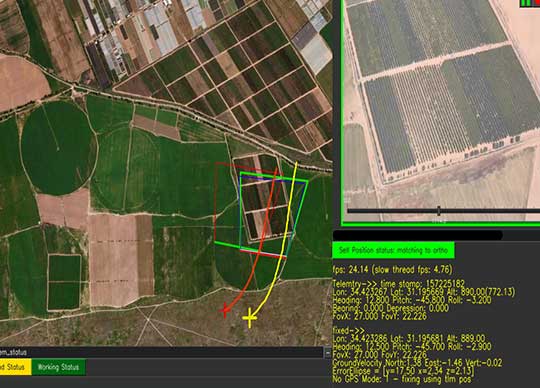 Protrack has developed a Locator, that is a real-time software engine that uses robust and precise Video-Anchoring capabilities to assist positioning.
Soon our skies will be filled with autonomous, (manned and unmanned) airborne systems. Entire supply chains and services, global and regional, will exist based on these flying platforms: deliveries and transportation, services for security, agriculture, medicine, military, manufacturing, sports, and the list goes on and on. Thousands of these autonomous platforms flying simultaneously Beyond Visual Line of Sight (BVLOS) at Very Low Altitude (VLL) in a restricted airspace pose extreme management challenges demanding meticulous control. The main effort will be to maintain the security and safety of the drones and their surroundings.
We are all familiar with the option of tracking a drone's position by using GNSS such as GPS which is currently the most popular navigational aid and a critical element in modern life. Since GNSS positioning is very vulnerable to interference, airplane and drone operators face the constant threat of halting and aborting regular activity to avoid serious accidents that could potentially result in loss of expensive equipment and, more importantly, human life. Spoofing (i.e. transmitting bogus GNSS signals to confuse navigation systems) is another acute concern, as it can help an attacker gain control over an airborne system with possibly catastrophic results.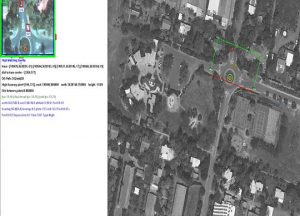 Inertial Navigation Systems (INS), another very popular navigation aid, which are usually found in the bigger and more expensive airborne platforms, tend to "drift" and their output becomes less precise with the passage of distance and time.
To keep drones and air-taxis flying securely and prevent accidents in the skies in GNSS-denied environments, it is now possible to simply add a secured element that corrects GNSS and INS data in real time and also maintains a correct position even when they are not working at all, without relying on any outside communications.
Yoav Rosenberg, Protrack's CTO explains: "Protrack has developed Locator that calculates the position of the platform by precisely matching its real-time video to a map. The software is installed onboard using a standard processing card, such as NVidia Nano, Qualcomm or similar, which receives video and telemetry and outputs the correct positioning data. It can use the existing onboard PTZ or fixed camera (daytime/thermal/IR) or a dedicated simple camera."
The integration process is short and straightforward and there is no need to purchase any new navigation or communications equipment. The application can also be installed on the ground-control system. The product is already being used by several drone manufacturers and is also suitable for manned-aircraft manufacturers and navigation equipment manufacturers.
Protrack will expose its capabilities for the first time to the UK market at the DroneX Exhibition and is looking for new collaborations with companies and drone vendors.