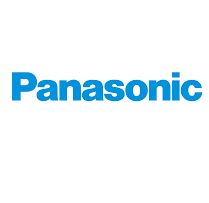 Panasonic Australia has launched two new intelligent surveillance cameras featuring 9-megapixel resolution, a 360° field of view, and ultra-high 4K resolution.
Aimed at applications such as banking, retail, and logistics, the cameras serve both marketing and security purposes, through heat mapping and people counting.
Inbuilt analytics tools allow the user to identify where people move and stay within an area, which in a retail context for instance, can help measure the effectiveness of sales promotions, while data privacy is protected through motion scrambling.
The WV-SFV481 weather-resistant camera and the WV-SFN480 indoor camera deliver very detailed 9-megapixel images. The high-resolution 4K engine, ½-inch high sensitivity image sensor and large diameter lens provide clarity from the centre to the rim of the image. Real-time image de-warping is performed in camera, with display formats including fisheye view, single and double panoramic view, and single and quad de-warped views.
Adrian Aliberti, Product Marketing Manager, Security, Panasonic Australia, said: "These cameras offer organisations excellent performance and value. They are designed for very clear imaging, with the wide 360-degree view meaning businesses don't need to install as many cameras to cover an area."
"The business intelligence features are built in, so the cameras can track people flow, identify hot spots and bottlenecks, and then provide data to allow the organisation to improve areas such as in-store marketing, and store layout."
The day/night cameras feature sharp and natural colour reproduction with strong low light performance – the ½-inch sensor operates down to 0.05lx in black and white mode enabling real day/night switching – providing an ideal 24/7 surveillance solution.
The WV-SFV481 is weather and vandal-resistant, with IP66 and IK10 ratings, making it suitable for both indoor and outdoor use. Both cameras are ideal for surveillance applications that require wide area coverage such as shopping malls, retail stores, airports, railway stations, parking areas, factories, warehouses and offices.
Customers can visit http://security.panasonic.com/ for more information.
The cameras are available now from authorised Panasonic distributors Pacific Communications (http://www.pacom.com.au/), DAS (http://www.das.com.au/), Lan 1 (http://www.lan1.com.au/) and OPS Systems (http://www.opsystems.com.au/).