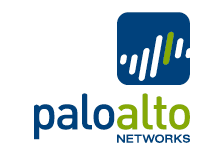 Palo Alto Networks, the leader in enterprise security, has announced updates to PAN-OS, the operating system of its unique enterprise security platform. Among many updates in the new PAN-OS version 6.1 are the availability of the Palo Alto Networks VM-Series of virtual next-generation firewalls on the Amazon Web Services (AWS) Marketplace and increased functionality for the Palo Alto Networks WildFire threat protection offering. Also announced is availability of the PA-3060, a new hardware model designed for mid-range data centre environments.
As enterprise organisations rush to take advantage of the agility, scalability and cost benefits of cloud-based virtual data centers (VDCs), many are looking to the popular AWS platform to implement their cloud computing strategies, but securing those deployments has been a challenge and, in turn, limited the types of applications and data many organisations transition to the cloud.
The latest PAN-OS 6.1 updates – specifically to the Palo Alto Networks VM-Series – address cloud security needs and let organisations consistently and automatically apply next-generation security policies to new virtual machines as they are created. Palo Alto Networks virtual next-generation firewalls deliver highly effective security against advanced cyber threats – known and unknown – that can easily bypass legacy technologies like stateful inspection or port-based firewalls.
In addition to the AWS platform, the Palo Alto Networks VM-Series also supports Kernel-based Virtual machine (KVM), VMWare, Citrix and Ubuntu hypervisors.
"Cloud computing has revolutionised the data centre, but not without raising concerns about protecting applications and data in a virtual environment. With the recent updates to PAN-OS, Palo Alto Networks has demonstrated its ongoing commitment to bringing the same next-generation security capabilities available from our physical products to customers interested in deploying public, private or hybrid cloud infrastructures." said Lee Klarich, senior vice president of product management at Palo Alto Networks
PAN-OS 6.1 also includes new capabilities for WildFire, allowing for on-premise malware signature creation within the WF-500 appliance. This new capability provides a local option for organisations that are unable to send files to a public threat intelligence cloud for policy or regulation purposes. WildFire also now offers faster protection capabilities, delivering protections for newly discovered threats in as little as 15 minutes via the public cloud and five minutes for the WF-500 private cloud.
Also announced was the new PA-3060 is a new addition to the PA-3000 Series designed for mid-range data centre environments where 10GigE interfaces, dual power supplies, and front-to-back airflow are critical for next-generation datacenters.
To learn more about the PA-3060, visit: https://www.paloaltonetworks.com/products/platforms/firewalls/pa-3000.html.
To learn all the new features delivered in PAN-OS 6.1, visit: http://media.paloaltonetworks.com/lp/pan-os/6-1/.
To learn more about Palo Alto Networks WildFire and the WF-500, visit: https://www.paloaltonetworks.com/products/technologies/wildfire.html.
Availablility
PAN-OS 6.1 is available now to Palo Alto Networks customers. Support for AWS and KVM are available now. Information about Palo Alto Networks VM-Series support for AWS can also be found on the AWS Marketplace.