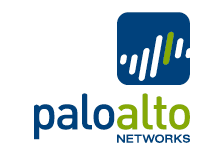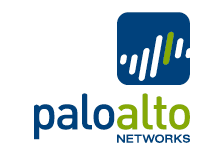 Palo Alto Networks has announced it has acquired CirroSecure, a Silicon Valley-based company with a highly differentiated approach to securing Software as a Service (SaaS) applications.
The Palo Alto Networks Enterprise Security Platform provides the industry's leading ability to safely enable applications and prevent cyber threats from compromising an organisation's data and infrastructure.  A key attribute of the platform is the ability to secure high risk, unsanctioned applications by providing superior visibility and control.
The addition of the CirroSecure technology to the Palo Alto Networks platform expands this functionality by providing additional security for SaaS applications such as Box, Dropbox, GitHub, Google Drive, and salesforce.com that are highly collaborative, yet often store some of an organisation's most sensitive data.
"The acquisition of CirroSecure brings unique technology and talent to Palo Alto Networks.  Their exceptional SaaS security technology expands the capabilities of our proven platform already in use by more than 24,000 customers worldwide.  We enable organisations to embrace SaaS as an extension of their IT infrastructure without security concerns and this addition further strengthens the reach and power of our enterprise security platform." said Lee Klarich, senior vice president of Product Management at Palo Alto Networks
"Reducing risk in SaaS applications is an essential cornerstone of securing enterprise IT infrastructures of the future.  We are thrilled to join Palo Alto Networks; they are the clear leaders in the enterprise security market with a game-changing platform designed for the modern and agile computing environment.  Our joint technologies provide unparalleled SaaS application security."   said Nishant  Doshi, CTO of CirroSecure
Until now, the tools haven't existed to effectively manage and secure SaaS applications.  The CirroSecure technology offers a highly differentiated approach to securing these applications by providing complete visibility across all user, folder, and file activity while applying deep analytics into day-to-day usage to quickly determine if any policy or data security violations have occurred.  These violations are prevented through the use of granular, context-aware policies that allow organisations to quickly quarantine users and data as soon as a violation has occurred to prevent loss of sensitive data.
Availability
This technology is expected to be available in the second half of 2015 as a new subscription-based service and integral part of our enterprise security platform.
To learn more about the new Palo Alto Networks SaaS technology, visit: http://go.paloaltonetworks.com/saassecurity.
To learn more about the Palo Alto Networks Enterprise Security Platform, visit: https://www.paloaltonetworks.com/products/platforms.html.