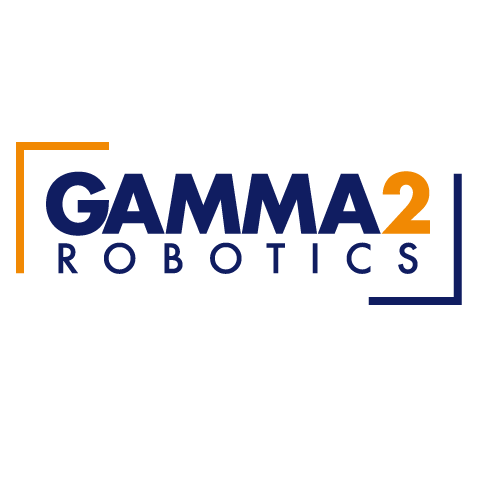 With the official launch of our Pilot Program, Gamma2 is gaining prominent recognition – both in Colorado and across the world of physical security. This combination of regional visibility and industry validation is further accelerating interest among prospective investors, customers and technical talent.
Security buyers have long been awaiting our emergence from "stealth mode", and as we now pivot to deployment a far greater audience is coming to recognize Gamma2 as The New Face of Security.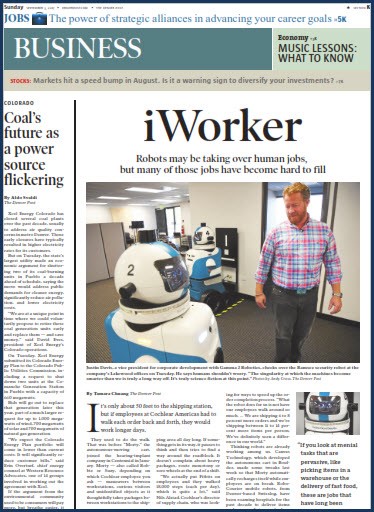 The Denver Post
Colorado's Largest Audience
8.7 MM Unique Monthly Visitors
"Ramsee can map the room it must patrol and follow directions…Ramsee can supplement a human security team or be the active guard on duty for companies with only security cameras."
To view the video and photo gallery, visit the online article.
Or download the print version here.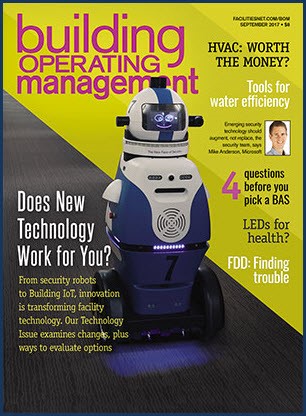 Building Operating Management
73,000 Facilities Decision Makers
"The security world is abuzz with advances in the capabilities of current technology."
"One early adopter…is Microsoft, where the robot program at the company's headquarters has been successful enough that the technology will be spread to other Microsoft campuses."
View the full article here.