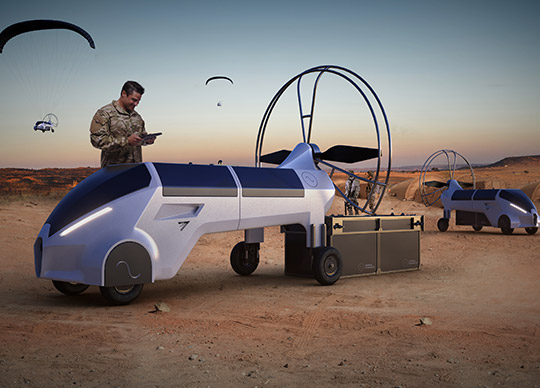 Orbital Corporation and Animal Dynamics have signed a Memorandum of Understanding (MoU).
Heavy cargo capability
The agreement will explore initial concepts for heavy fuel engine systems applicable to Stork-STM, a heavy lift uncrewed aircraft system (UAS) being developed by Animal Dynamics. It will result in a highly performant, reliable and maintainable engine that will excel across the wide range of environmental conditions Stork-STM will fly in.
Stork STM is an autonomous, heavy lift parafoil built from first engineering principles. It is a new autonomy solution designed to carry heavy cargo weighing 135kg up to 400km (the distance between London and Amsterdam). Operational beyond visual line of sight and able to take off and land across short distances on unprepared ground, it is ideally suited for military resupply, humanitarian aid and emergency response missions.
Accelerating commercial deployment
Orbital UAV's industry leading engine performance and proven ability to operate in extreme temperatures, from -30°C up to 49°C, will play a crucial role in the strategic deployment of Stork-STM, bringing a potential global operating domain to a vehicle designed to work in the harshest and most austere environments
Orbital UAV's rapid in-house prototyping and cradle-to-grave product lifecycle capabilities enable the Company to take an engine from concept and definition, through to full rate engine production and in-service support, and will help to accelerate the commercial deployment of Stork-STM.
Orbital UAV's in-house development capabilities will help accelerate the commercial deployment of Stork-STM
"Animal Dynamics represents an exciting opportunity to take Orbital UAV's patented engine technology into the European market and expand our global reach," said Todd Alder, CEO and Managing Director of Orbital UAV. "Stork-STM is a ground-breaking UAS, that will create a unique solution for the defence sector, and beyond."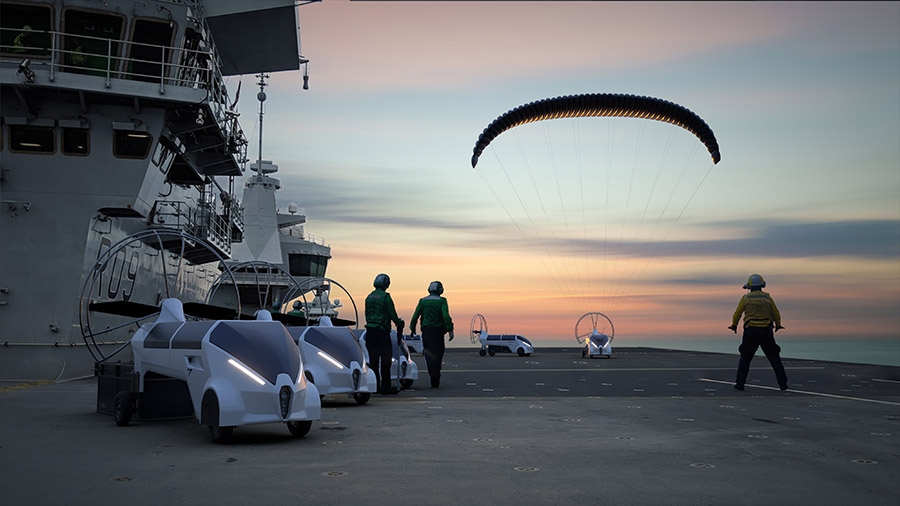 Kevin Allington, CEO of Animal Dynamics, added: "Orbital represent our first choice to develop the best possible powertrain for our vehicle. We're confident our customers will be able to rely on their performant and reliable technology in the most difficult operating environments."
As well as powering Stork-STM vehicles, which are being developed for the UK, USA and other allied countries, this engine work will also power a sovereign Australian vehicle, Pelican, being developed in conjunction with Animal Dynamics and Omega Dev Group in Sydney.
"Orbital's world class engineering is another good reason for the Australian Defence Force to be confident that our Pelican UAV brings class leading performance and value for money," said Blair Hickey CEO of Omega Dev.
Heavy fuel's global demand
Animal Dynamics builds intelligent hardware and software autonomy solutions that assure delivery and protect human life in dangerous environments.
Headquartered in Oxford, with an international reach, the company is accelerating the commercial rollout of Stork, its family of resilient, multi-purpose Uncrewed Aircraft Systems, designed to carry large payloads over long distances.
An early generation product, Stork ST-25, is already operational today and available for customer evaluation trials. The current focus is on the mass manufacture and commercial rollout of Stork STM, an autonomous heavy lift powered parafoil.