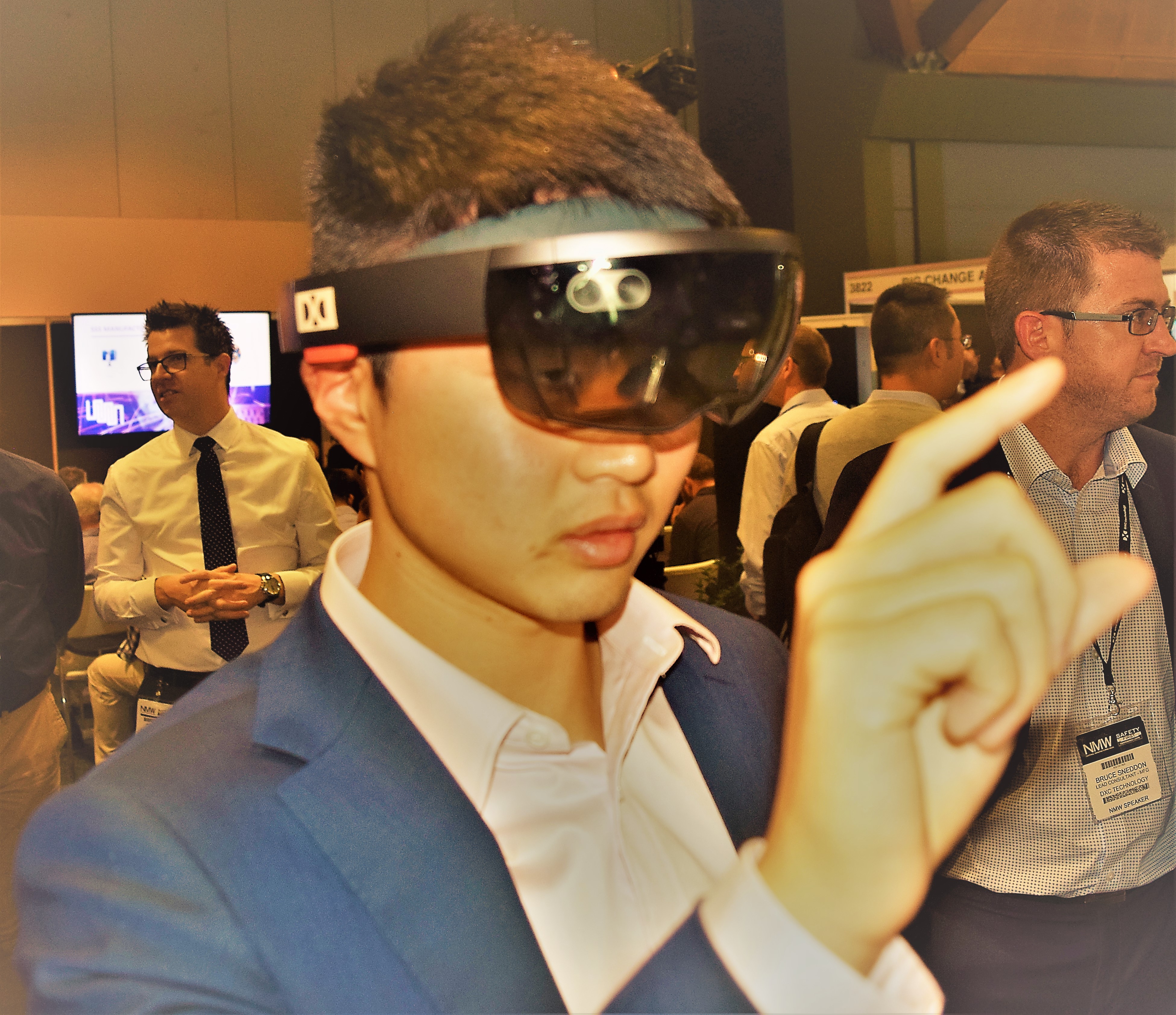 Takeaways from our visit to National Manufacturing Week 2018 #NMW18 at Sydney Olympic Park – check out the podcast interviews with Konica Minolta, DXC Technology & Autonomous Technology – plus a robot briefing on the MiR200: Discussions centred on robotics, drones, augmented reality (AR), virtual reality (VR) and IoT Security.
Episode 68 – 3D Printing's perfect storm – Interview with the 3D Printing & Robotics Team, Konica Minolta
On location at National Manufacturing Week, Sydney Olympic Park, Martin Keetals, National Business Manager for Robotics and Marc Brandon, Marketing Manager for 3D Printing & Robotics provided insights into the fast-developing 3D printer systems, including the release of the 'Figure 4' scalable DLP system, the convergence of technologies in material sciences, computer processing and market demand for cost saving and high productivity systems, including robotics.
Konica Minolta is also introducing the MiR200 robot platform (check out the video briefing) and working closely with a number of universities in material science research and 3D printing applications. Discussion includes application of security robots, 3D printed weapons and the cyber security frameworks, and even the potential application of blockchain.
For all photos – visit the DrasticNews & Asia Pacific Security Magazine Facebook pages
MiR200 Robot Briefing with Konica Minolta Australia: MiR 200 with a hydraulic hook that can tug up to 500 kilograms – the hook can be removed and a form factor can be placed on top weighing up to 200 kilograms. Front and Rear 280 degree lasers gives the robot 360 degree visibility and two 3d cameras can pick up on QR codes on the payload so it knows what it is dragging and can service different trolleys. Four of the six wheels are weight baring and the unit can turn on its own axis. Maximum speed is about 5 kilometres per hour and work in 5 to 50 degrees Celsius and on slopes of 5 degrees up or down. A digital joystick on a App can drive and instruct the robot.
Episode 73 – Tech Convergence – Drones, 3D Printing & Payloads – Nigel Brown, Autonomous Technology
Nigel Brown, Director of Autonomous Technology provided insights into running a certified drone operation, with a particular focus on the mining and resources sector in Western Australia. As a recent client of Konica Minolta's 3D printing technology, Nigel Brown provides discussion on the application of 3D printed parts and payloads and how the application of fast-developing 3D printer systems provides new business opportunities with developing smaller and lighter payloads.
Episode 78 – Applications of Augmented Reality – DXC Technology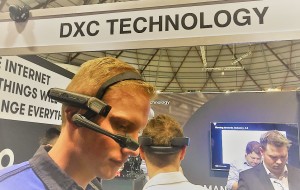 This interview with Jarrod Bassan, Practice Partner for Mobility & IoT Lead (Australia/NZ) for DXC Technology discusses the application of Augmented Reality (AR). DXC Technology formed in April 2017 from the merger of CSC and Hewlett Packard and retains technology interests in AR/VR, gamification, blockchain and Internet of Things.
Virtual Reality (VR) is an immersive technology and disconnects the person from real interaction. Augmented Reality (AR) is a display of information or audio whilst enabling interaction in the physical environment. The DXC case study on show at National Manufacturing Week concerns an excavator and how parts of the machine can be displayed in an augmented visualisation for damage and maintenance. The use of AR provides a level of insight that may not be otherwise readily available.
For headsets and hardware, there is a number of options based on the type of applications. The Daqri and Realwear headsets are suitable for industrial use, such as being water and dust proof. Microsoft Hololens is suitable for indoor and training environments. Other hardware may need to be tethered, such as using the Windows MixedReality toolkit and attached to PCs. Each has different capabilities but of most importance is the information being displayed and how it is displayed.
Apple has also made a commitment to AR and sees this technology as the next wave of computing and on the scale in magnitude to that of the PC. At some point in the mid 2020s, AR will be the primary method of interacting with computers and devices.
Recorded at National Manufacturing Week, Sydney Olympic Park, 10 May 2018