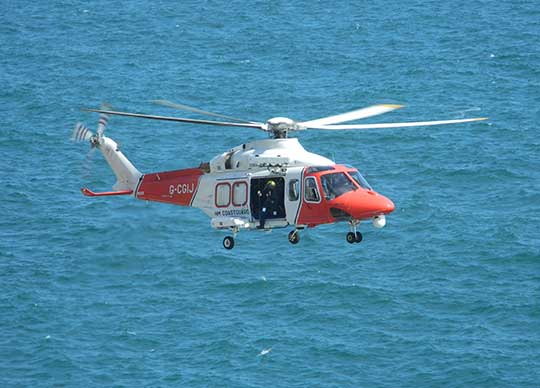 Vision Systems has joined forces with Austrian-based Airborne Technologies GmbH and UAE and UK Aircraft Integration Specialist company Phoenix Aerospace to create a Middle East centre of excellence for sensor integration focussed on introducing the AW-139 ViDAR SCAR (Self Contained Aerial Reconnaissance) Pod to the UAE market.
Launched at Dubai Airshow 2021 the tripartite initiative introduces the latest evolution of the ViDAR (Visual Detection and Ranging) pod family, designed for a range of Search and Rescue (SAR) and Intelligence, Surveillance, Reconnaissance (ISR) applications for civilian and military use, and recently demonstrated and operated with Diamond Aircraft in Belgium.
According to IMARC industry research, the global airborne ISR market reached a value of US$ 25.7 Billion in 2020. Looking forward, the market is expected to reach a value of US$ 34.20 Billion by 2026, exhibiting a compound annual growth rate (CAGR) of 4.90% during 2021-2026.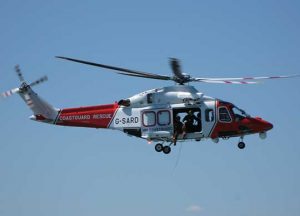 "Sentient and Airborne Technologies have a long productive relationship providing airborne surveillance solutions and together with Phoenix Aerospace we have a winning combination playing to our respective strengths," says Sentient Vision Systems' founder and Managing Director, Dr Paul Boxer. "We are very pleased to be working with both companies on this compelling ViDAR development. This collaboration will provide a fully certified, integrated ViDAR Optical Radar capability for maritime search and surveillance operations for our key customers."
Wolfgang Grumeth, CEO of Airborne Technologies, says: "A fixed installation of the ViDAR system is already flying on the Viking Twin Otter ISR demonstrator. This technology is a "must-have" for state-of-the-art SAR operations, and we are excited at the launch of this latest addition to the SCAR Pod portfolio. Therefore, we are keen to offer the ViDAR system also as a flexible solution as part of our SCAR-Pod family, providing additional surveillance capabilities for existing rotary and fixed wing fleets, without extensive modification effort."
"This agreement between Phoenix Aerospace partnering with two acknowledged world leaders in the optical sensors and aircraft integration markets, is testimony to the strength and depth of our expertise working with global aerospace brands", explains, Tony Okill, Managing Director, Phoenix Aerospace. "It not only places the UAE front and centre of this dynamic industry, but importantly ensures that the ViDAR optical sensor system become the chosen solution for a range of applications and platforms operating within the UAE."
With over 3,000 systems deployed, Sentient's solutions enhance the performance of EO/IR operations for many agencies and forces worldwide with applications including:
Search and Rescue operations at sea
Military intelligence and surveillance operations
Police detection and prevention of illegal activities including smuggling of contraband, narcotics interdiction, anti-piracy and illegal fishing
Border protection and detection of migrant activity
Sentient and Airborne Technologies' AW-139 Day/Night ViDAR SCAR Pod, provides round the clock search capabilities, with real time autonomous detection of SAR targets.
The ViDAR Artificial Intelligence (AI) and Computer Vision software scans the 180-degree electro optic and/or infra-red sensor's imagery feed to detect targets invisible to a human operator. It then places a thumbnail image on the operator's screen showing the bearing and range of the target, allowing for an automated cross-cue by the inspection turret. When searching small objects such as a life raft or a person in the water, ViDAR has up to 300 times greater search coverage than an aircraft without ViDAR.
The pods will carry the full ViDAR suite of ultra-high-resolution day and night capable cameras as well as image processing hardware, providing a fully integrated system. The ViDAR SCAR-Pod is easily installed to the airframe, providing a highly efficient autonomous search capability that can detect targets that radars cannot find.
Airborne Technologies, being an EASA Design, Production & Maintenance Organisation uses its engineering and testing capability to conduct integration trials and Phoenix Aerospace will provide installation and on-the-ground support in the Middle East region and demonstrate the system to potential customers.