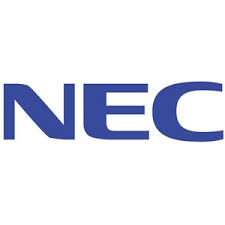 NEC Corporation announced its participation in INTERPOL World 2015, a leading trade event that promotes public and private partnerships and serves as a business platform for security manufacturers and service providers to offer innovative security solutions to law enforcement agencies, government officials and security professionals from the commercial sectors. INTERPOL World is being held at the Sands Expo & Convention Centre in Singapore from April 14 to 16, 2015.
On April 13, alongside INTERPOL World 2015, the official opening of the INTERPOL Global Complex for Innovation (IGCI) was held. The IGCI is a cutting-edge research and development facility for the identification of crimes and suspects, innovative training, operational support and partnerships, where Dr. Nobuhiro Endo, President, NEC Corporation made an opening speech, the only representative from a private-sector company to be afforded such an honor.
"At the same time that information and communications technology (ICT) has enabled people to lead more enriched lives, it has also become easier for individuals to abuse advanced technology for illegal purposes, and cybercrime has become a major issue throughout the world," said Dr. Endo.  "NEC boasts a wide range of leading technologies and solutions, including world-class biometrics such as fingerprint, face recognition and DNA analysis, as well as cybersecurity, big data and image recognition technologies as part of enhancing the safety and security of social infrastructure and the ongoing development of society."
At INTERPOL World 2015, NEC showcases its broad array of advanced cybersecurity solutions, which have been successfully implemented in the INTERPOL Digital Crime Centre established within the IGCI. NEC is also demonstrating its latest public safety solutions, including biometrics identification technologies that have already been adopted by more than 500 customers in 40 countries and an intelligent video surveillance system.
Furthermore, Koh See Kiat, Inter Agency Collaboration (IAC) Business Leader, Global Safety Division (GSD), NEC Corporation, will share views on NEC's solutions for safer smart cities at INTERPOL World Theatres. Dr. Paul Wang, Chief Technology Officer, GSD, NEC Corporation, will be sharing his thoughts on the duality of smart & safe city development at INTERPOL World Congress.
Going forward, NEC aims to continue working closely with INTERPOL in order to accelerate the development of advanced cybersecurity technologies that contribute to the stability of security for businesses and communities throughout the world.
For more detail regarding NEC's exhibits at INTERPOL World 2015, please visit http://www.nec.com/en/event/iw2015/.
About INTERPOL World 2015
https://www.interpol-world.com/
About NEC Corporation
NEC Corporation is a leader in the integration of IT and network technologies that benefit businesses and people around the world. By providing a combination of products and solutions that cross utilize the company's experience and global resources, NEC's advanced technologies meet the complex and ever-changing needs of its customers. NEC brings more than 100 years of expertise in technological innovation to empower people, businesses and society.  For more information, visit NEC at http://www.nec.com.
Based on its Mid-term Management Plan 2015, the NEC Group globally provides "Solutions for Society" that promote the safety, security, efficiency and equality of society. Under the company's corporate message of "Orchestrating a brighter world," NEC aims to help solve a wide range of challenging issues and to create new social value for the changing world of tomorrow. For more information, please visit http://www.nec.com/en/global/about/solutionsforsociety/message.html.