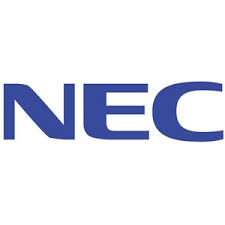 NEC will be showcasing the latest biometric, video surveillance, digital forensic and inter-agency-collaboration solutions at INTERPOL World 2015, held at the Sands Expo & Convention Centre in Singapore from April 14 to 16, 2015. Many of the technologies will be showcased for the first time in Asia Pacific.
Showcased for the first time in the region, the phone-sized NeoScan 45™ Mobile Fingerprint Collection Device provides the highest degree of speed and accuracy for capturing and identification of fingerprints on-the-go for law enforcement and identification purposes.
The Neoface™ Suite of solutions will be showcased, which provides sophisticated facial recognition technologies to aid in identification of potential suspects for crimes. Images captured can be matched against a mugshot database to detect suspects within seconds.
NEC's counterfeit detection technology will also be on display at the booth for the first time in the region, and works by reading microscopic patterns on items that can range from luxury bags to parts such as metal bolts.
We would like to invite you to NEC's booth at L1-M24 to discover our physical and cybersecurity solutions and technologies. Should you wish to have a guided tour of the NEC booth and an introduction to the technologies, please contact Cherie Ho at 9615 7590 or email Cherie_ho@nec.com.sg to make an appointment.
INTERPOL World 2015
Venue: Sands Expo & Convention Centre
10 Bayfront Ave, Singapore 018956
Date: 14 to 16 April 2015
NEC Booth: L1-M24
If you have yet to register for INTERPOL World 2015, please refer to the below link for media registration. Do give time for the event organiser to process your application.
http://apps.interpol-world.com/mediaregistration/mediaregistration.aspx