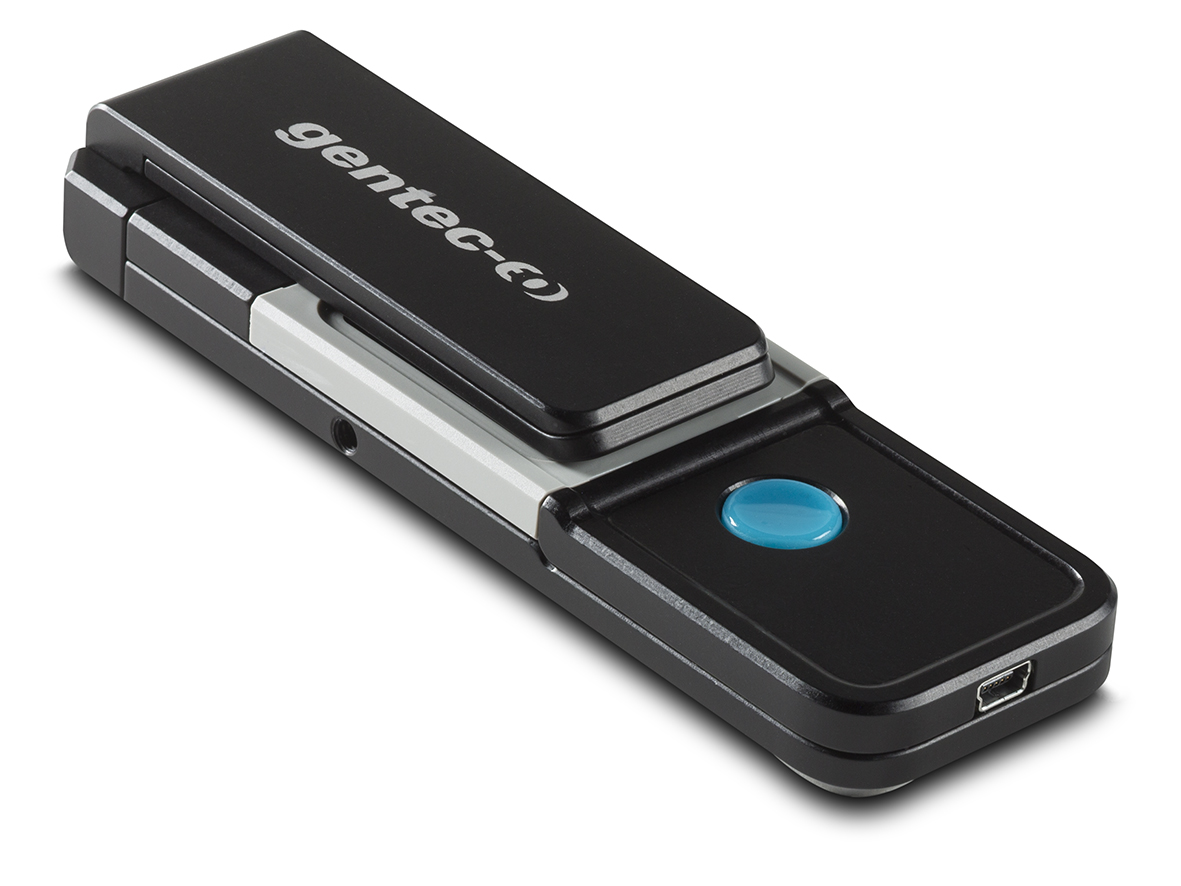 Gentec-EO's mobile laser power meter PRONTO-Si is here! The device has a robust, easy-to-handle housing and the operation via self-explanatory symbols on an illuminated, touch-sensitive color display is intuitive. When this compact device is folded up, both the sensor and the color touchscreen display are optimally protected. In the area of the silicon sensor, this device is just 6 mm thick and allows for power measurement even in very tight spaces.
Thanks to the highly-sensitive silicon sensor with an effective aperture of 10 mm x 10 mm, it is possible to quickly and precisely measure power levels significantly less than 1 nW. As if that were not enough: without the need for extra space, the range of measurement can be expanded into the three-digit mW range due to an integrated, "upstream" OD1 attenuator. Low laser power in the wavelength range from 320 nm to 1,100 nm can be measured "in a blink."
The PRONTO-Si is available at LASER COMPONENTS. It is an indispensable aide for laser safety officers – whether for use in the power measurement of cw laser modules to check the correct laser class designation or in the testing of structural and equipment laser protective measures.
The charging of integrated Li-ion batteries (for a runtime of up to 17 hours), the readout of internal measurement data memory (for 50,000 measurements), and future software updates can be carried out via the existing mini USB connection.
More Information
About LASER COMPONENTS GmbH
LASER COMPONENTS specializes in the development, manufacture, and sale of components and services in the laser and optoelectronics industry. At LASER COMPONENTS, we have been serving customers since 1982 with sales branches in five different countries. We have been producing in house since 1986 with production facilities in Germany, Canada, and the United States. In-house production makes up approximately half of our sales revenue. A family-run business, we have more than 200 employees worldwide.