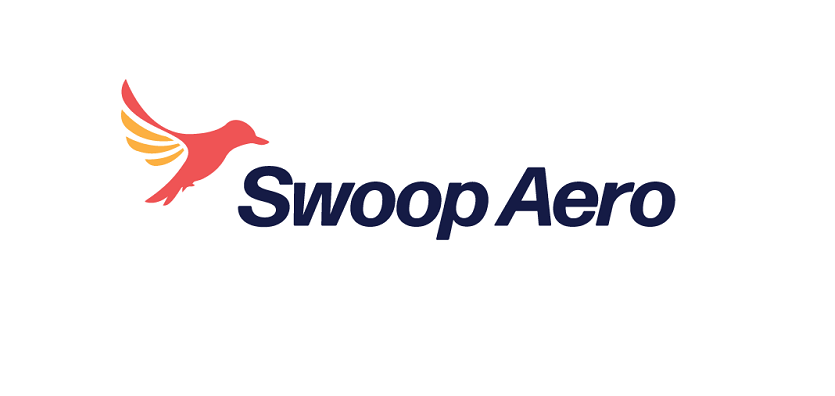 Swoop Aero has closed a Series A funding round with returning investors and will use the latest capital injection, an eight figure sum, to scale up. Swoop Aero will establish a presence in Australia and New Zealand, as well as expand its service offering across the medical logistics space. The funding will also serve to certify its aviation systems for operations over urban areas which will help the business come closer to their goal.
Since its launch in 2017, Swoop Aero has established operations in five countries through partnerships with global health leaders including UNICEF, UKAid and DFID, impacting over two million people, and most recently became the first company in the world to remotely pilot commercially used drones from another country, when delivering PPE and critical supplies in Malawi during the COVID-19 pandemic, whilst piloting the aircraft from Australia. Since the onset of the pandemic, in Malawi alone, Swoop Aero has tripled its fleet following a rapid increase in network utilisation due to a 300 percent increase of samples carried between March and April.
With its sights firmly set on establishing a presence in ANZ, Swoop Aero has most recently begun working with the Civil Aviation Authority of New Zealand to achieve requisite Beyond Visual Line of Sight (BVLOS) approvals to transport pathology tests and samples locally via the air.
The company has already been working closely with the Australian government and the Civil Aviation Safety Authority (CASA) to slash red tape and enable aeromedical logistics services to be expanded across the country. In Australia alone, five per cent of pathology test samples are lost due to inefficient delivery methods, and often take up to a few weeks to return results. Using aeromedical drone logistics to transport medicines, pathology tests and samples, reduces chances of lost tests and improves turnaround times , enabling communities in urban, rural and remote areas faster, on-demand access to testing and supplies.
Eric Peck, CEO and co-founder of Swoop Aero, said, "We most recently began drone operations delivering crucial medical supplies in Malawi with our pilots in South Africa and then subsequently from Australia due to heightened COVID-19 travel restrictions. Our vision is to transform the way the world moves essential supplies, and our Series A funding round will help us enable access to healthcare for one hundred million people by 2025.
"As COVID-19 has shown, problems with access to much needed healthcare supplies are consistent across the globe, even in developed countries like Australia, where pathology tests take days to arrive, if they arrive at all. We're laser focused on further developing our service offering in ANZ and expanding operations so that more people can access vital services. We can't imagine a future where drone transport isn't a universally critical component of the health supply chain"
"In recent weeks we have seen the Australian government demonstrate their desire to put innovation back on the agenda. One of the biggest lessons from the pandemic is the need to remove the red tape which limited our capacity as a nation to respond as quickly as we could have, with a self-distancing solution to deliver life-saving medicines, and early testing kits."
"We've formally provided a recommendation to the government inquiry into COVID-19 that the Civil Aviation Safety Authority (CASA) prioritise domestic healthcare-related aviation applications during and after the pandemic in order to enable a more effective national response and to build more resilience across the health supply chain. It fills us with great confidence that a change is on the horizon."
"As Swoop Aero expands into more regions across the globe, and collaborates closer with industry and governments around the world, and in Australia, we're thrilled to have the continued support of Right Click Capital and Tempus Partners at this vital stage of the business."