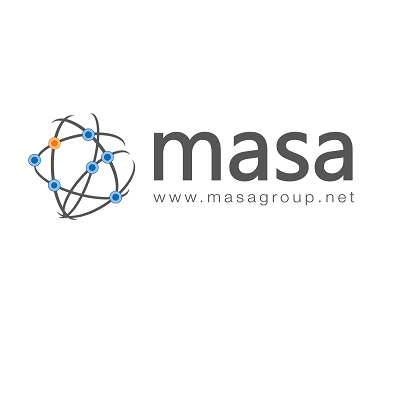 The latest version of MASA's automated wargame, which is in use throughout more than 15 countries across 5 continents for training, analysis and decision support, has just been released. SWORD 6.4 further enhances MASA's customer benefits through a variety of new features, including new communication models that simulate radio equipment.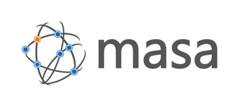 Pioneering developers of artificial intelligence (AI)-based simulation software, MASA Group, provides training and analysis solutions for a range of military operations and emergency management scenarios. The company's flagship product, MASA SWORD, a wargame with automated forces used by armies to safely train command staff, is already widely deployed worldwide in more than 15 countries, including Brazil, France, Switzerland, Singapore, New Zealand, Colombia, Bangladesh and a NATO Center of Excellence.
Retaining all the popular features, such as its easy-to-use interface and state-of-the-art automation capabilities for which SWORD has become globally renowned; the latest edition of the software includes a new communication model applicable in a wide variety of highly realistic scenarios. It also offers the ability to analyze the outcomes of specific actions, providing a more diverse, adaptable tool that teaches methodologies that can be applied directly in the field.
Significant upgrades to SWORD 6.4 have been designed to further enhance the training's efficiency and its fidelity to real situations. One of the main new features of SWORD 6.4 is its new dynamic communication model, which simulates genuine radio equipment. The model allows users to specify radio maximum ranges, and just like the real equipment, the performance of the communication system will be affected by the weather, terrain and urban areas as well as electronic countermeasures.
Another of the main new features is the enhanced treatment of environmental aspects within SWORD 6.4, which result in the technology directly simulating the effect of lighting or weather conditions such as fog or heavy rain on a vehicle's speed and other performance metrics, providing a more realistic training experience. Extreme weather conditions could also be simulated in disaster relief exercises, such as continued heavy rain during a flood rescue, or snowfall in an earthquake rescue.
For a greater level of fidelity, SWORD 6.4 also allows the user to easily modify the effect of terrain on the impact of indirect fire: for instance, wet, muddy ground would absorb more impact from mortar fire than solid tarmac, limiting the effectiveness of weapon-fire.
The heightened level of realism offered by SWORD allows users to be better prepared to face the realities of traditional warfare, operations other than war, natural or man-made disasters, or even terrorist attacks. It also enables users to improve their management and usage of communications systems in a variety of difficult and extreme conditions.
About MASA
MASA Group ("MASA") is a global company focused on the development of Artificial Intelligence-based Modeling & Simulation (M&S) software for the Defense, Homeland Security, Emergency Management, Serious Games and Games markets. A trusted developer of cutting-edge AI technology for over fifteen years, MASA has founded its success on products that combine scalability, adaptability and low cost of ownership, with a strong standards-driven approach to technology. The MASA product range, including MASA SWORD, MASA SYNERGY and MASA LIFE, is uniquely designed to simplify and optimize the implementation of Artificial Intelligence capabilities for automating and driving simulated behaviors. Such capabilities allow developers and end-users in various sectors to focus their efforts on enabling a series of cost-efficient and highly realistic applications – such as command staff training, crisis management preparedness, exercise preparation, after-action review, doctrine & equipment analysis, and corporate training. MASA products are already in use by leading organizations worldwide, including the French, Brazilian, New Zealand, Swiss, Bangladesh, and Singapore Armies – amongst other major armies around the world – and system integrators or solution providers such as Amper Programas, CAE, Krauss-Maffei-Wegmann, Saab Training and Simulation, Thales, and Cliffhanger Productions.
For more information please visit: www.masagroup.net