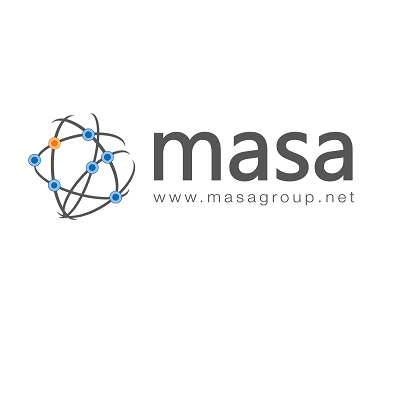 MASA Group's simulation training product, SYNERGY, will lead the way to improved resilience in cities against emergencies and disasters, as they sign up to a brand new UN initiative to tackle the issue.
MASA Group has participated in the first Annual General Meeting of the United Nations Alliance for RIsk SEnsitive investment (ARISE). ARISE is a private sector alliance for Disaster Resilient Societies and was launched on November 6th, 2015 by the UN Office for Disaster Risk Reduction (UNISDR) with the aim of raising resilience in the face of both natural and man-made hazards. So far 100 companies across Europe, Africa, the Americas and Australasia have signed up to help reduce the business world's impact on the earth (including corporations across a variety of industries such as the UK pharmaceutical GlaxoSmithKline, Japanese IT conglomerate NEC, American technology and consulting corporation IBM, multi-national insurance group AXA and international professional services Deloitte).
A founding member of ARISE, MASA's involvement with the new alliance is centred on the use of its artificial-intelligence capabilities to simulate risks and emergency plans. SYNERGY is an artificial intelligence (AI)-based software developed by MASA that can reduce the impact of disasters by both validating disaster plans and training staff to improve their level of preparedness in the face of an emergency. SYNERGY can also test out multiple response strategies during an actual disaster and calculate the outcome of these response strategies in real time. The appointed crisis team can then select the most effective solution.
The software creates highly realistic simulations for large crisis scenarios, using physical models and advanced features. These directly replicate the behaviours of key players in the emergency services, transportation, logistics, communication centres, hospitals and military units. The software also mirrors natural, manmade, and CBRN (chemical, biological, radiological and nuclear) threats. These inbuilt features give a highly accurate representation of those deployed during a real crisis, and can be tailored to the services and threats relevant to the local area.
During the inaugural meeting on November 5th, Hans Ten Bergen, emergency management simulation specialist at MASA, gave a presentation on good practices in Europe and on-going related initiatives; he also discussed how to develop ARISE at both the regional and national levels.
ARISE plans to establish regional and national divisions to drive action on the ground and hopes that MASA will be able to contribute to building a safer world through involvement in the "Making Cities Resilient" campaign. The aim is to set up pilot schemes in five to eight resilient cities and to use MASA's SYNERGY tool to test the existing emergency and disaster plans in the cities, as well as to train senior crisis staff to improve their level of preparedness in the case of a disaster. ARISE hopes that MASA's contribution will help to reduce some of the underlying risk factors and make disaster risk reduction a policy priority. The alliance wants to use SYNERGY to improve cities' risk assessment and early warning systems, educating, informing and increasing public awareness.
MASA has made every effort to make SYNERGY as user-friendly and relevant as possible, with frequent updates based on customer feedback, installation onto a computer within 15 minutes and the ability to run the program on a laptop, making it portable. The company hopes that, with SYNERGY and the ARISE alliance, it can help cities and organizations be better prepared, react quicker and make more accurate decisions in the case of emergencies or disasters.
About MASA
MASA Group is a global company focused on the development of Artificial Intelligence-based Modeling & Simulation (M&S) software for the Defense, Homeland Security, Emergency Management, Serious Games and Games markets. A trusted developer of cutting-edge AI technology for over fifteen years, MASA has founded its success on products that combine scalability, adaptability and low cost of ownership, with a strong standards-driven approach to technology. The MASA product range, including MASA SWORD. MASA SYNERGY and MASA LIFE, is uniquely designed to simplify and optimize the implementation of Artificial Intelligence capabilities for automating and driving simulated behaviours. Such capabilities allow developers and end-users in various sectors to focus their efforts on enabling a series of cost-efficient and highly realistic applications – such as command staff training, crisis management preparedness, exercise preparation, after-action review, doctrine & equipment analysis, and corporate training. MASA products are already in use by leading organizations worldwide, including the French, Brazilian, New Zealand, Swiss, Bangladesh, and Singapore Armies – amongst other major armies around the world – and system integrators or solution providers such as Amper Programas, CAE, Krauss-Maffei-Wegmann, Saab Training and Simulation, Thales, and Cliffhanger Productions.
For more information please visit: www.masagroup.net