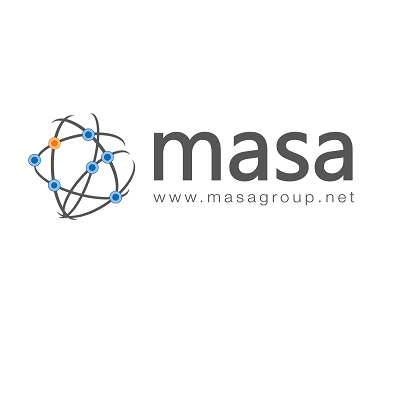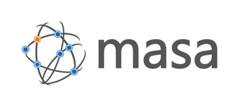 MASA Group has announced that David Chouraqui, currently Vice-President of TALIS Group (a majority shareholder of MASA), will be appointed as the company's new Chairman & Chief Executive Officer, as Juan-Pablo Torres-Padilla steps down from the position. David has been a member of the company's Board of Directors for more than a year and he has already been involved in defining MASA's strategic long-term objectives. His appointment will be effective from the next Board meeting, to be held on May 3, 2016.
Educated at Sciences Politiques and the ESCP business school in Paris, Chouraqui started his career at the strategic advisory firm Bossard Consultants. He later moved to Capgemini before becoming an associate at Kea & Partners in 2003, specializing in competitiveness programs, sales performance and customer relations. In 2007, Chouraqui moved to Essilor as Director of E-business, and later became the Chief Information Officer of its European subsidiaries until 2010, when he moved to TALIS to oversee the general management of several of its portfolio companies.
"I am honored to join MASA at such an exciting time. Juan-Pablo has led MASA's teams to transform the company from a software services provider operating only in the French market, to a global software editor with users in nearly 20 countries. MASA is now renowned for its expertise in Artificial Intelligence-based training and simulation technology for the defense and civil security industries. Under Juan-Pablo's leadership the company has developed strong relationships with its international customer base, fostering a trusted environment according to MASA's long-term partnerships philosophy", said Chouraqui. "My aim is to continue to cultivate these long-term partnerships while expanding into new markets. MASA's many strengths in product excellence, customer proximity, reactivity and commitment will ensure we continue to deliver the best value to our clients".
Torres-Padilla will remain available until the summer in order to ensure a smooth transition, before moving to North America to pursue further professional endeavors. In addition, he will become a member of the Board of Directors of the company, effective from the next Board meeting early May. Since joining MASA in 2009 and becoming Chairman and Chief Executive Officer early in 2011, the company has consolidated its technological leadership and achieved strong growth by increasing its product-related revenue share, expanding its international presence across five continents, and starting a sector diversification through initial contracts in the civil security and emergency management industries. The current MASA team is also particularly proud of the continued collaboration with the French Army that has flourished over more than 15 years.
"Over the past five years MASA has transformed and grown into an international software house that is now taking further steps into broader industry diversification. The company has reached a strong worldwide market position and I firmly believe it's on the best path towards an increasingly prosperous future to ensure sustainable growth. I feel truly privileged for the great team that we have been able to assemble at MASA, and am really proud of all that has been achieved by it during my time as Chairman and CEO", said Torres-Padilla. "My deepest acknowledgements go to all the MASA crew that has worked very hard in order to get the company to where it is today, as well as to the shareholders that have always provided us with strong added value and a strategic long term vision. For a variety of reasons I believe now is the right time for me to move on to a new role in another industry. I'm particularly grateful for all the years I spent with MASA, and I wish David all the best as he leads the company on to further successes".
About MASA
MASA Group ("MASA") is a global company focused on the development of Artificial Intelligence-based Modeling & Simulation (M&S) software for the Defense, Homeland Security, Emergency Management, Serious Games and Games markets. A trusted developer of cutting-edge AI technology for over fifteen years, MASA has founded its success on products that combine scalability, adaptability and low cost of ownership, with a strong standards-driven approach to technology. The MASA product range, including MASA SWORD, MASA SYNERGY and MASA LIFE, is uniquely designed to simplify and optimize the implementation of Artificial Intelligence capabilities for automating and driving simulated behaviors. Such capabilities allow developers and end-users in various sectors to focus their efforts on enabling a series of cost-efficient and highly realistic applications – such as command staff training, crisis management preparedness, exercise preparation, after-action review, doctrine & equipment analysis, and corporate training. MASA products are already in use by leading organizations worldwide, including the French, Brazilian, New Zealand, Swiss, Bangladesh, and Singapore Armies – amongst other major armies around the world – and system integrators or solution providers such as Amper Programas, CAE, Krauss-Maffei-Wegmann, Saab Training and Simulation, Thales, and Cliffhanger Productions.
For more information please visit: www.masagroup.net