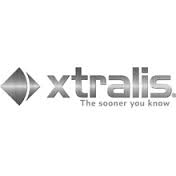 If you are an ADPRO LoiterTrace customer, you already know about the accurate & pro-active features of LoiterTrace on a FastTrace RMG. Now, with ADPRO XOa 3, LoiterTrace has been enhanced to provide additional features and benefits, including:
NEW: Supports 3D calibration — size of distant objects is better understood and treated as significant
NEW: Wider field of view (FOV):

Fewer dropped targets so more likely to reach alarm count
Now matches the field of view supported by IntrusionTrace (can use IntrusionTrace and LoiterTrace on same camera)
Significantly improved performance across the full depth of the image

Designed for indoor & outdoor application
Support for IP and Analogue cameras
Supported on FastTrace 2/2E RMG
Cost efficient installation
Improved detection quality
Uncrowded scene application focus
Fast installation and commissioning via Xchange
Resolution/frame rate independent
3 level sensitivity (low, normal, high)
Remote servicing
The enhanced version of LoiterTrace is available with a free download of the new ADPRO XOa 3 operating system. You've had the best protection, why not improve it even more?