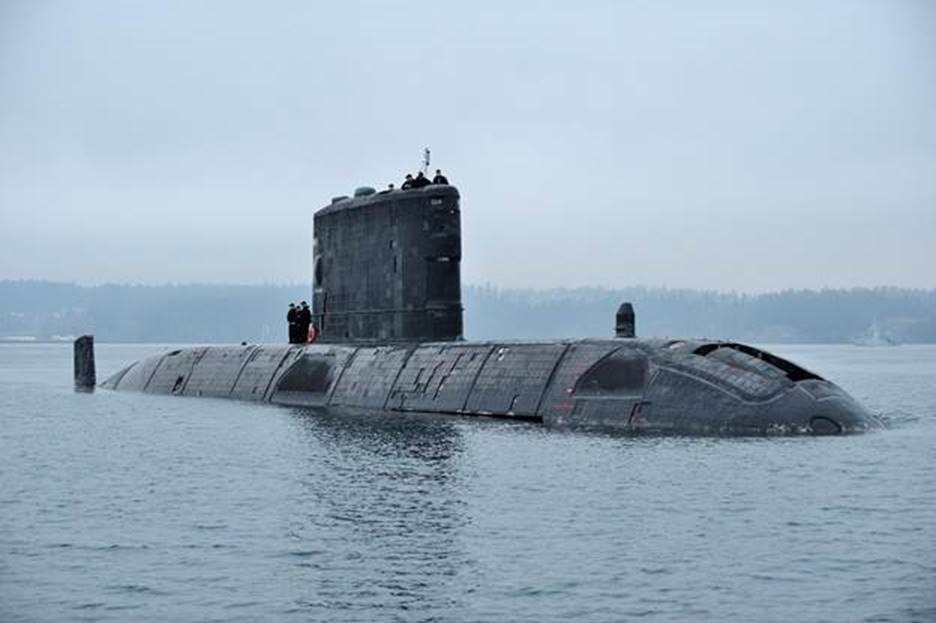 Continuing a long-standing relationship to provide the Canadian Royal Navy the best-of-breed technologies for their submarine force

The Government of Canada has awarded Lockheed Martin a $14.5 million contract to provide long-term, full-spectrum support for the Submarine Fire Control System (SFCS) installed on all four Victoria-class submarines and land based team trainers. The scope of the contract will contain in service and field service support, obsolescence management, and technical investigations as requested by the Department of National Defence.
The fire control system is critical for the submarine weapon firing capability as well as for providing a tactical picture compilation of all available acoustic and non-acoustic sensors. It includes processing and technology to rapidly synthesize sensor data and classify, identify and neutralize potential adversaries on the surface and subsurface. On the new contract, Lockheed Martin will incorporate additional system integrations including modernized, layer-based displays, support of advanced sonar processing upgrades, remote control and image display of the search and attack periscopes, precision electronic navigation, and a deeper integration to electronic support measure systems.
The new contract will continue a long-standing relationship with notable recent successes, like the first successful test firing of a Mk48 Mod 7AT torpedo from the Victoria-class consoles and weapon control units at the Canadian Forces Maritime Experimental and Test Ranges. Lockheed Martin also completed the third technical refresh of the control system in 2015 which incorporated processing hardware that leverages decades of experience transforming legacy submarine systems to more capable and flexible commercial off-the-shelf and open architecture systems. Submarine commanders can use the fire control system as a central command and control system which provides primary weapon control, sensor correlation, target motion analysis and maritime picture development.
"Since Canada first acquired its Victoria-class submarines, we have worked in partnership with the Department of National Defence to apply technology advancements that achieve and maintain operational readiness that will remain viable through the fleet's entire lifecycle," said Bob Harman, SFCS program manager at Lockheed Martin Mission Systems and Training. "We will continue our commitment in providing low-risk solutions that show significant value for the Crown's investment."
This contract continues to expand Lockheed Martin's portfolio of diverse international diesel electric submarine combat system products and services. In addition to the fire and weapon control and sonar management systems of the Canadian Victoria-class, Lockheed Martin also provides variants of the Submarine Integrated Combat System to the Tupi Class submarines of the Brazilian Navy and the Walrus Class submarines of the Royal Netherlands Navy, as well as a robust command and control and weapon launching system to the Spanish Navy S-80 submarine class.
The work on this program will be conducted at Lockheed Martin's facilities in Manassas, Virginia and Dartmouth, Nova Scotia, and via field service support at Canadian forces bases Halifax and Esquimalt.
For additional information, visit our website: www.lockheedmartin.com/ca.html
About Lockheed Martin Canada
Lockheed Martin Canada has more than 850 employees at major facilities in Ottawa, Montreal, Dartmouth, Calgary, and Victoria, as well as Department of National Defence sites across the country, and is a leader in the delivery and integration of naval combat systems, radar platforms, avionics, electronic warfare, data fusion, commercial engine repair and overhaul, and performance-based logistics.