R&D RFQs sought from industry and academic partners who will be eligible for $75,000 each to develop advanced technologies for Australia's Attack Class Submarine Program.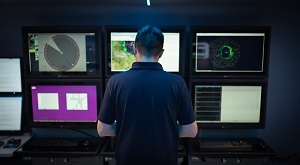 Lockheed Martin Australia has announced a second round of research and development (R&D) Request for Quotes for industry and academic organisations to develop advanced technologies in support of Australia's Attack Class Submarine Program.
The first round of R&D grants saw more than $900,000 allocated to industry and academic institutions in March 2019.
With the second round of solicitations now available, Australian and international parties are encouraged to submit expressions of interest to support the Attack Class Submarine Program with the following R&D projects:
Novel methods for reliable communications on an unstable platform
Emerging technologies for improved autonomous celestial navigation
Distributed underwater sensor networks and their impact on submarine operations
Novel methods to integrate compressive sensing techniques
Novel methods to monitor, track and efficiently manage power within racks
Use of advanced materials and fabrication processes to overcome SWAP-C constraints
Investigation into real-time monitoring of human performance
Smart driven dynamic reallocation of computing resources based on compute demands
Successful applicants will receive seed grants of $75,000 each, along with the opportunity to develop a white paper to support their project.
Interim Lockheed Martin Chief Executive, Scott Thompson, said Lockheed Martin Australia looked forward to working with the successful applicants to develop and deliver world-class innovative technologies for Australia's Attack Class submarines.
"The Attack Class Submarine Program represents a long-term, multimillion-dollar investment in the future defence and security of our nation. Today's announcement is one more step towards helping to ensure Australia has the technology and skills to deliver and maintain a regionally superior submarine fleet," he said.
"Lockheed Martin Australia, in concert with the Department of Defence is proud to be creating genuine R&D opportunities for industry and academia to develop enhanced and innovative combat system capabilities."
Lockheed Martin Australia invites interested parties to submit expressions of interest via the ICN gateway. Submissions are due by 2 September 2019.