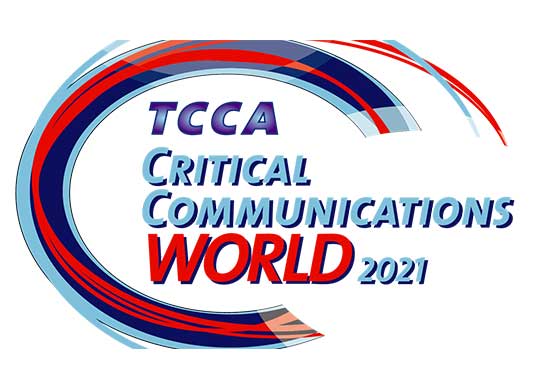 Leonardo comes back to CCW 2021 to take the opportunity for displaying its solutions to all stakeholders in the critical communications sector.
The Critical Communications World event is an opportunity for the Company to present its new solutions in the Mission and Business Critical Communications fields and expand the already wide range of products for critical communications, as well as to showcase the X-2030 platform and the MCCR (Mission Critical Control Room) command and control room.
Narrowband is still an important component for mission critical networks. This will be underlined by the launch of a new narrowband product family DTA7000, A family of base stations implementing software defined radio techniques featuring DMR and TETRA models.
Integration is the key for successful solutions: our RIM (Italian acronym "Rete Ibrida Multivettore" for Multivector Hybrid Networks) provides a viable solution addressing current requirement and a smooth evolution path towards broadband for next years ensuring seamless coexistence and interoperation between mainstream technologies such as TETRA and DMR together with LTE and 5G networking.
Broadband is gaining importance: Leonardo Alea acquisition is adding an important asset to our product portfolio with standard based broadband service platform called CSP-MCX (powered by Alea) able to support emerging 4G and 5G standards (MCPTT, MCData, MCVideo)
Command and Control is evolving and takes advantage of multi technology networks. Professional works is moving from mission critical communications to mission critical intelligence: technology is the key to provide additional control, additional information, decision support capability and integration in control room as realized by our X-2030 and MCCR (Mission Critical Control Room) platforms
Leonardo, an industry partner with MySecurity Media, will participate in several conferences, giving speeches on the Integrated (narrowband/broadband) communications and security for Cortina 2021 Alpine Ski world championships, the future proof professional communications ecosystems and the control rooms managing the transition to broadband. On its booth, Leonardo will also display some outstanding systems for professional communications such as the RIM configuration (TETRA, DMR, LTE) and MCCR (Mission Critical Control Room), the MCX (cloud based MCPTT/MCData/MCVideo application) and the X-2030 (new generation of control room).