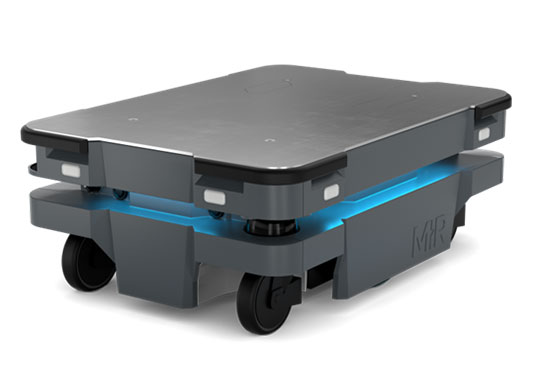 Konica Minolta Australia has announced the availability of the MiR250, through its partner Mobile Industrial Robots (MiR).
The MiR250 is a more flexible AMR that can work around the clock and is simple to setup for improved productivity. With a smaller footprint and increased adaptability, it can help optimise internal logistics without changing layout in industries such as manufacturing, FMCG, and defence.
The MiR250 has a footprint of 580 x 800 millimetres and is only 30 centimetres high. It can move up to 250 kilograms at speeds of two metres per second. The MiR250 is more agile than any other AMR on the market and highly adaptable for challenging environments.
According to the SafeWork Australia website, forklift and cranes accounted for 15 per cent of fatalities in 2019, above the average of 11 per cent over the past five years.
Martin Keetels, national manager- robotics and innovation, Konica Minolta said, "The MiR250 eliminates risk around forklift operations and is one of the safest autonomous mobile robots on the market designed according to current applicable safety standards. The latest scanning technology with a 360-degree view means there are no blind spots so it can navigate safely around other objects and humans."
The MiR250 has a fast charge of 0-80 per cent in one hour with an operating time of 13 hours at full charge. As a critical piece of infrastructure, it has the ability for a fast battery swap to support 24/7 operation. This means production flow remains uninterrupted with no downtime. Top modules can also be mounted on the MiR250 for a complete solution to tow carts and shelves and lift and transport shelves.
The MiR250 signals with light and sounds to demonstrate its status. The LED light band indicates its current operational state such as emergency stop, mission paused, path blocked, or mapping. The MiR250 also has signal lights that work similarly to lights used on cars; white at the front, red at the back, and indicating a left or right turn by blinking. Signal lights suggest the immediate motion plans by signalling forwards, backwards, braking, and left and right turns.
Martin Keetels said, "Konica Minolta is excited to bring innovation to highly dynamic manufacturing and logistics environments by safely and cost-effectively automating the movement of materials. Humans move thousands of carts manually around the factory floor, a highly repetitive and time-consuming task. This solution frees up workers for other critical tasks and significantly improves safety."