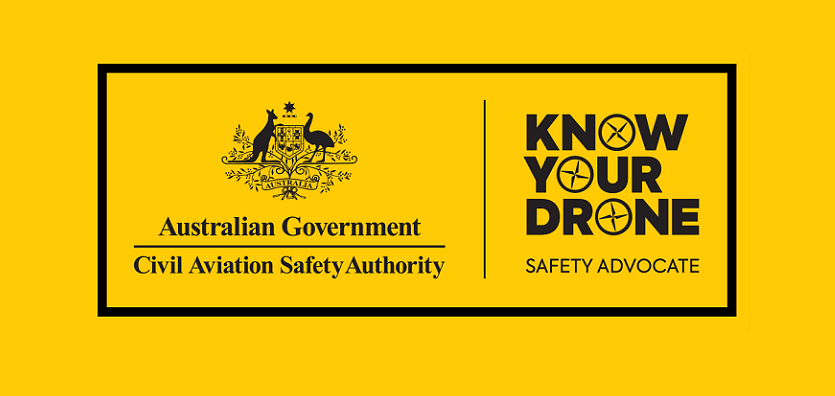 Australians are flying drones in record numbers. More drones in the sky means it's important we all understand the rules that keep us safe.
More than 100,000 Australians have taken the quiz
Know Your Drone is a national drone safety education campaign by the Civil Aviation Safety Authority (CASA). It challenges recreational drone flyers on their perceived knowledge of the drone safety rules and encourages them to find out more. Since the campaign commenced in December 2019, 75% of people who saw the campaign said it made them want to find out more, 85% said it made it clear that there are drone safety rules they needed to be aware of, and more than 113,000 people took up the challenge to take the drone safety quiz on the campaign website. With Australians flying drones in record numbers, drone safety education remains one of our key priorities.
SEE THE CAMPAIGN
Drone safety in the community
Earlier this year, we put a call out for individuals and organisations active in promoting drone safety to apply for CASA sponsorship. The program was heavily subscribed, with the value of applications far outweighing available funding. We're pleased to report, we have committed up to $50,000 to the successful applicants whose submissions demonstrated positive drone safety outcomes in their communities. We'll provide further updates on the fantastic initiatives being carried out by the recipients via our social media pages and future editions of this newsletter. Congratulations to the successful applicants and thank you to everyone who applied. Keep an eye out for future safety promotion sponsorship rounds via our website.
SAFETY PROMOTION SPONSORSHIPS
Have you visited the CASA Online Store?
The CASA Online Store recently underwent a refresh to make it quicker and easier to find the products you're looking for. Do you need posters, brochures, factsheets, postcards, stickers or other promotional items to support an upcoming event? There's a range of drone information and promotional products that can be ordered free from the CASA Online Store (postage and handling charges may apply). Check it out today!
CASA ONLINE STORE
Did you know?!
The drone safety rules are designed to keep you and others safe, on the ground and in the air. One of the most often misunderstood rules is whether you're permitted to fly a drone over or above a person. You must not fly your drone within 30 metres or above a person at any time – no matter how high you fly above them or even if you have their permission. You must not fly where, if your drone should fail and fall, it could harm people or property. The 30 metre distance is measured from the point on the ground directly below the drone in every direction, resulting in a cylindrical shape surrounding it. Review the drone safety rules and test your knowledge.
TAKE THE QUIZ
Do you have an organisation ARN?
If you're operating a drone or remotely piloted aircraft (RPA) for business or commercial use in the excluded category, your business should have an organisation aviation reference number (ARN). Australian businesses and organisations can now apply for an organisation ARN online via myCASA. It's quick and easy and means your business will be set up for future online interactions with us. You will require a myCASA account and an individual ARN to apply. Make sure you have your organisation's ABN handy and you are authorised to apply on its behalf. If you're flying under a ReOC and are the CEO or Chief Remote Pilot, you will already be able to access your ReOC's profile in myCASA when you log in.
APPLY FOR AN ARN