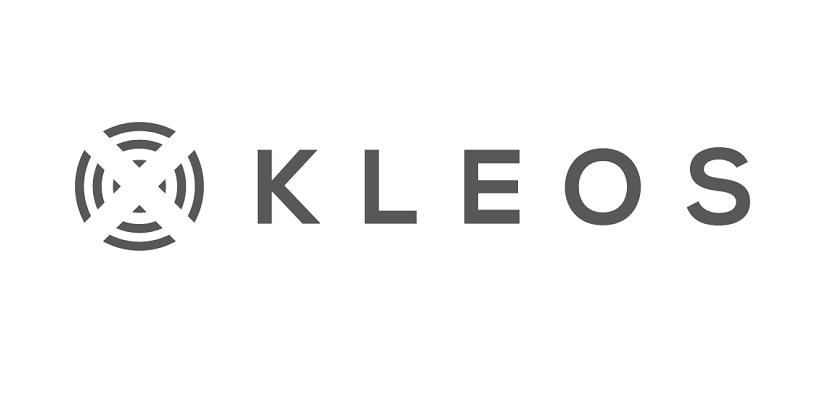 Kleos Space signs new commercial partnerships; Scouting Mission satellites pass critical milestones; on schedule for satellite launch in Q2 2019
Key highlights for Q1 2019
Critical milestones passed for Scouting Mission satellites
€391,600 (AU$619,0001) grant received from Luxembourg Government
MoU signed with leading geospatial intelligence company
Signed channel partner agreement with specialist US-based defence company
Revenue generation to commence following Initial Scouting Mission launch
Kleos Space S.A. (Kleos or Company), provider of space-powered Radio Frequency Reconnaissance data to guard borders, protect assets and save lives, provides the following update for the quarter ending 31 March 2019 (Q1 2019), together with its Appendix 4C cash flow report.
At 31 March 2019, the company had no debt and A$4.45 million in cash, and is funded through to the revenue generation stage post-launch of the Scouting Mission satellites.
Scouting Mission satellites pass critical milestones
In January, Kleos' first cluster of satellites entered the Integration Phase after successfully undergoing Critical Design Review (CDR) with nanosatellite specialist GomSpace A/C. The CDR verified that all technical components such as schedule, design, altitude control performance and system budget meet appropriate quality and design standards. Kleos' initial Scouting Mission satellites are on schedule to be ready for launch in Q2 2019. The launch date will be advised once all mission critical checks are completed.
Post reporting period end, Kleos' Scouting Mission satellites entered the testing phase in preparation for final acceptance after successfully passing the Test Readiness Review milestone with GomSpace. During the Test Readiness Review Kleos critically assessed: system documentation, interface control documentation, Radio Frequency (RF) subsystems, budgets, verification planning, acceptance test plans and criteria, RF test procedures, downlink test plans, geolocation payload verification, end-to-end test procedures and hardware availability.
Upon completion of the last main milestone before launch, Final Acceptance Review, due by May, Kleos' satellites will be integrated into Rocket Lab's bespoke Maxwell dispensers for deployment into low Earth orbit.
€391,600 (AU$619,000) grant from Luxembourg Government
In February, Kleos received €391,600 (AU$619,000) in grant funding from the Luxembourg Government. This second tranche of Government support brings Kleos' total funding to €1,076,900 (AU$1,705,000) so far, against a commitment of €1,958,000 (AU$3,100,500).
Luxembourg is a giant in the space market with the industry estimated to generate two percent of the country's GDP. In addition to grant funding, the Luxembourg Government has supported the local space industry in several ways including the creation of a new investment fund and public private partnerships.
MoU signed with ImageSat International
Towards the end of the reporting period, Kleos Space signed a non-binding Memorandum of Understanding (MoU) with leading Israeli-based geospatial intelligence company ImageSat International N.V. (iSi) to explore opportunities to use Kleos' maritime radio frequency activity-based satellite data to enhance geospatial intelligence analytics.
Under the MoU, the companies will develop a value-add proposition for current and future iSi maritime customers using Kleos' geolocation data. The MoU also covers the development of a methodology to reduce collection to dissemination latency.
iSi has more than 20 years' experience in end-to-end space, intelligence and analytical solutions for defence and intelligence customers.
Channel partner agreement with US defence company
In March, Kleos signed a non-exclusive commercial agreement with newly created specialist US-based defence company Victoria Falls Technology LLC, enabling the procurement and integration of Kleos' Scouting Mission data into US defence programmes.
The agreement includes projects proposed to the US Air Force Small Business Innovation and Research (SBIR) programme, which are designed to accelerate development and production of emerging technologies that can be utilised by the US Air Force.
In the event a proposal from Victoria Falls Technology is selected by the US Air Force, development work would commence in 2020 and be carried out over a 1-2-year period with a revenue generation opportunity for Kleos between US$750,000 – US$3 million AU$1,056,800 – AU$4.227 million). SBIR programme projects may also lead to further long-term projects.
On track to launch Kleos Scouting Mission
Kleos' first satellite cluster, known as the Kleos Scouting Mission, will be ready for launch on a Rocket Lab Electron rocket from New Zealand upon completion of all mission critical checks toward the end of the second quarter of 2019.
The multi-satellite Kleos Scouting Mission will form the foundation of a constellation that delivers a global picture of hidden maritime activity, enhancing the intelligence capability of government and commercial entities when AIS (Automatic Identification System) is defeated, imagery unclear and targets out of patrol range.
Kleos' independent activity-based intelligence, geolocation Data-as-a-Service will enable governments to detect and locate activity such as drug and people smuggling, illegal fishing and piracy, and identify those in needing search and rescue at sea.
Frankfurt corporate advisors and researchers engaged
During the quarter, Kleos engaged a Frankfurt-based corporate advisor for liaison with the Frankfurt Stock Exchange and investor engagement in Europe as the company prepares for the commercialisation of its Data-as-a-Service product this year.
The Frankfurt dual-listing is an efficient way to engage new investors central to the European industry as there are no additional governance or reporting requirements over those already performed for the ASX.
Outlook
Kleos Space CEO Andy Bowyer said, "Kleos remains on track to have our revenue-generating Scouting Mission satellites ready to be launched into low earth orbit by the end of Q2. Our satellites achieved key technical milestones this quarter and our build partner GomSpace is focused on completing final testing on-time and budget.
"Negotiations continue to progress with prospective end-customers in the defence and intelligence sectors, where our commercially independent maritime reconnaissance data is able to verify existing anti-terrorism and crime monitoring datasets.
"Commercial agreements with trusted intelligence providers in key target markets are an important part of Kleos' long-term market strategy. Collaboration with these partners will enable Kleos to begin generating revenue following the daily collection of data from our initial Scouting Mission satellites.
"Kleos' radio frequency reconnaissance data will enable governments and organisations to detect and locate illegal maritime activity, even in instances when the Automatic Identification System has been turned off. As our data does not rely on GPS, it does not alert the ship that it has been located.
"Kleos continues to build its European investor base, appointing Frankfurt-based corporate advisors and researchers to engage with investors in these markets. Our dual-listing places Kleos among other defence and space companies in a market where ISR technologies are mature."
¹ All currency conversions – EUR1.00:AUD1.583, USD1:00 : AU$1.409 31 March 2019 rounded to nearest hundred (RBA)
About Kleos Space S.A.
Kleos Space S.A. (ASX: KSS) (Frankfurt: KS1) is a space enabled, activity-based intelligence, data as a service company based in Luxembourg. Kleos Space aims to guard borders, protect assets and save lives by delivering global activity-based intelligence and geolocation as a service. The first Kleos Space satellite system, known as Kleos Scouting Mission (KSM), will deliver commercially available data and perform as a technology demonstration. KSM will be the keystone for a later global high capacity constellation. The Scouting Mission will deliver targeted daily services with the full constellation delivering near-real-time global observation. For more information please visit: www.kleos.space.