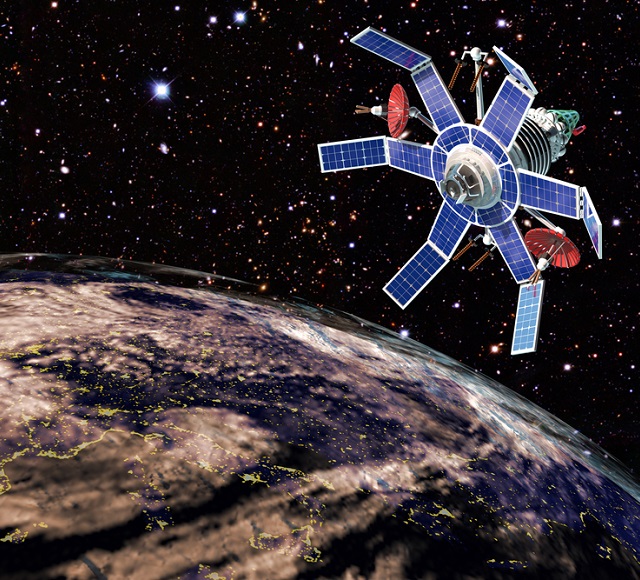 Kleos Space has appointed Procalculo Prosis as its Exclusive Territory Agent for Colombia and Panama Government users.
Kleos Chief Revenue Officer, Eric von Eckartsberg, said: "Procalculo Prosis will provide significant access to key decision makers in Colombia and Panama. Procalculo Prosis is an established and well-respected provider of GIS mapping software, location intelligence and spatial analytics in the region and our maritime intelligence data will further enhance and complement their offering.
"For a relatively small region, Panama's 2,500km coastline and Colombia's 3,000km coastline facing the Panama Gulf & Canal is extremely important to international shipping and trade between Europe and Western America, and East Asia and Eastern America. Kleos' geolocation data will improve the intelligence, surveillance and reconnaissance of government and commercial entities in the region, assisting in the detection of illegal activity at sea, including drug and people smuggling, piracy and illegal fishing, irrespective of the presence of positioning systems and unclear imagery.
Under the initial two-year agreement, Procalculo Prosis will exclusively promote and sell Kleos' data products to government customers in Colombia and Panama and non-exclusively to other users in the region. As Kleos' territory agent, Procalculo Prosis will provide on-the-ground operational support for Kleos and will be the primary contact for both sales and support to government whilst also servicing non-government clients in the region.
Kleos' radio frequency geolocation data will improve the detection of illegal maritime activity in the seas, coasts and canals of Colombia and Panama, as well as oversee ports and customs operations. The region has expansive coastlines on the Pacific and Atlantic oceans and the Caribbean Sea and includes the Gulf of Panama.
"Latin and South America continue to be a key focus for our global activity-based maritime data, which offers broad coverage in and around the coasts of key areas of maritime interest. By partnering with established providers in these regions, such as Procalculo Prosis, we are able to cost-effectively access new markets and customers and provide pre- and post-sales support to customers."
Felipe Trujillo Gutierrez, Managing Director of Procalculo said "At Procalculo, we are continuously looking at new developments of technology, while supporting our customer's needs. We are excited to adopt the innovative technology from Kleos for our customers in Colombia and Panama, who will benefit from the ability to monitor activities on wide areas, cost effectively."
Kleos Satellites:
Kleos successfully launched its first cluster of four satellites (KSM1) on 7 November 2020. Commissioning of the satellites is progressing on all four satellites with their telemetry reporting nominal performance.
The Second Cluster – Polar Vigilance Mission (KSF1) will be launched under contract with Spaceflight Inc,  who have manifested the cluster of Kleos satellites on the SpaceX Falcon 9 launch scheduled for mid-2021 launching into a 500 km Sun Synchronous Orbit.
Kleos' satellites will detect and geolocate maritime radio frequency transmissions to provide global activity-based intelligence, enhancing the intelligence, surveillance and reconnaissance (ISR) capabilities of governments and commercial entities when Automatic Identification System (AIS) is defeated, imagery unclear or targets out of patrol range.