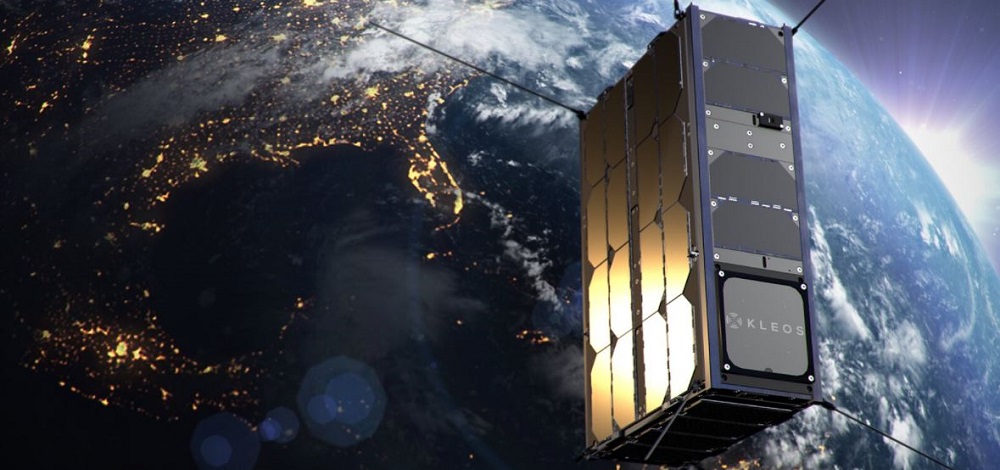 Kleos Space S.A continues to strengthen its global senior leadership team, appointing seasoned industry executive Eric von Eckartsberg as its Chief Revenue Officer.
US-based Eric von Eckartsberg is a highly qualified business executive with an extensive background leading rapid growth in international sales and business development teams within the defence and intelligence sectors. His extensive industry expertise includes senior leadership roles at satellite imagery and geospatial services providers Maxar Corporation and Vricon Inc, network security analytics platform RedSeal Networks, and advanced AI and text analytics software company Basis Technology Corp. He also served as a US Government Intelligence  Officer for more than a decade.
Eric will be responsible for Kleos' global sales, the business development and sales teams and
strategic customer partnerships.
As Kleos prepares for commercialisation of its global activity-based intelligence data, the company
has also expanded its sales team with the appointment of Product Manager Guillermo Gutierrez and
Sales Executive Alex Johnson, both based in the US.
Guillermo Gutierrez brings more than two decades of experience to the role with an in-depth understanding of Geographic Information System (GIS), image and LiDAR processing, 3D modelling and geospatial data. He previously led commercial and international strategic initiatives for the Geospatial Solutions Division at L3Harris Technologies – a global aerospace and defence technology innovator.
Alex Johnson is an experienced business development and sales executive with digital marketing
strategy and sales enablement with expertise driving lead generation strategy. In his previous role at space technology company Maxar Technologies, Alex was responsible for the sale of satellite imagery, software
and geospatial data to global companies.
Kleos Space CEO Andy Bowyer said: "While we commission our first satellite cluster and
continue to progress our second satellite cluster, our immediate focus is on growing our customer
base. Eric's appointment, supported by a larger global business development and sales
team, will allow us to significantly increase commercialisation activities.
"Eric's experience in high growth companies will be invaluable as we achieve and then grow our
revenue, providing governments and commercial entities with RF geolocation intelligence
over key regions of maritime interest, including the Strait of Hormuz, South China Sea and East
and West African coasts.
"I am also proud to bring in Guillermo as our Product Manager and Alex as Sales Executive.
Guillermo has a great industry reputation with extensive experience growing similar
products to ours and Alex capabilities to support our new and existing customers and Channel
Partner base make them fantastic additions to the team."
Kleos' new personnel follow the appointment of Heribert Krämer as COO and the establishment of
a Denver engineering office last month.